LG Registers Qi Certification For Wireless Charging Battery Cover
LG Electronics' premium Smartphone 'V10' is supporting wireless charging function by replacing its battery cover. By utilizing the advantage of removable battery product that can replace a back cover, it is going to provide convenience of using wireless charging function that is almost equal to a built-in battery.

According to wireless charging international standardization group called Wireless Power Consortium (WPC), LG Electronics received 'Qi' certification through a wireless charging battery cover 'CPR-120' for V10. WPC Qi certification, which is a widely used wireless charging international standard along with PMA, presents criteria for technologies that are related to safety, compatibility between products and others.

LG Electronics had entered wireless charging market by releasing 'Optimus LTE 482' that has electromagnetic inductive coupling method wireless charging technology. It was able to contribute in forming an early market by competing against Samsung Electronics' Galaxy S3 in technologies related to wireless charging.

LG Electronics, who had actively participated in WPC activities, continuously provided wireless charging function in a separate case-form for follow-up Optimus series. However it did not lead to an expansion of markets due to low efficiency in charging, inadequate infrastructures, low support from consumers and others.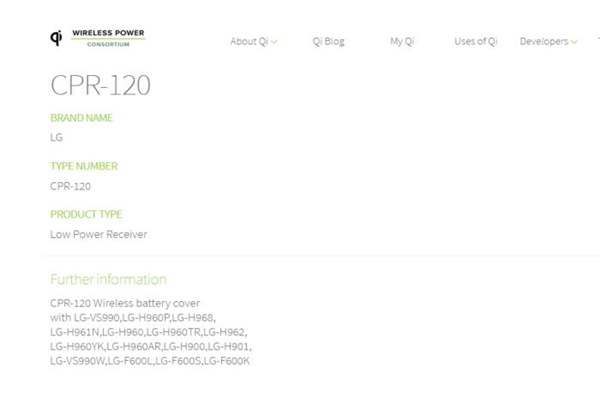 Wireless charging market had begun to become active again this year as Samsung Electronics had introduced Galaxy S6 with all-in-one battery with built-in wireless charging function. Many areas such as charging speed had been improved, and it seems that markets related to all sorts of aftermarket wireless chargers and wireless charging option inside cars and others are also growing.

It seems that LG Electronics is strengthening its wireless charging function as it is also preparing built-in battery cover that has been upgraded for V10. While it is adding high-tech technologies such as dual-camera, dual-screen, fingerprint recognition and others to V10, it is also adding wireless charging function.

While many people's expectations and responses are disagreeing with each other on Smartphones' usage of wireless charging functions, industries believe that LG Electronics' wireless charging battery covers will broaden consumers' range of choices as they are detachable covers that can be replaced. Although currently normal battery cover has only NFC antennas, it is predicted that wireless charging covers will have NFC-wireless charging receiver mixed modules.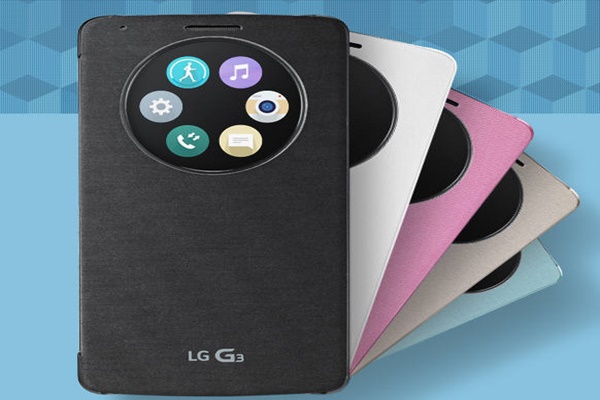 Because LG Innotec, which is an affiliate of LG Group, has technology levels on transmitter and receiver related to wireless charging function and excellent performance, considerable amount of synergy effect is expected.

"We are currently preparing battery covers for V10 that have built-in wireless charging function for foreign markets first. We have not yet decided on when we are going to release them in South Korea." said a person affiliated with LG Electronics

Staff Reporter Park, Jungeun | jepark@etnews.com