'Dual-Camera', which shows differentiated functions by loading two camera modules, has risen as an important element in competition for new Smartphones' performance. As competition for Smartphone camera's pixel that was going towards 20 million-pixel has become stagnant, it is interesting to see if dual camera, which makes 3D image shooting and visualization of sense of distance possible, will bring in new trend.

LG Electronics is introducing new flagship model 'V10' that is also being called by some as 'Super Premium Phone' on the 1st.

While it is predicted that it will have high-tech technologies such as high-performance application processor (AP), 3GB RAM, 20 million-pixel rear-camera, fingerprint recognition, dual display and others, most interesting part is its dual camera that is built in on the front of Smartphone. In a teaser video that was introduced previously, there are parts where the video is hinting at a possible implication of dual-camera on the front of Smartphone.

Dual-camera makes one output by having two camera modules that are placed side by side synthesize images that each one took. Because each module's focus is different within a picture, it can provide a clearer picture or strengthen 'out of focus' technique that can obscure a background excluding a subject of interest. It is predicted that it will have functions that are specialized for self-camera because it is placed on front-camera, which its function was relatively weaker compared to rear-camera.

It is possible to show a sense of distance and shoot 3D images, which are functions that were not possible with previous single camera modules. Because it can take a picture by using different intensity of radiation and exposure, it is advantageous when one wants to correct a backlight or take a picture at night.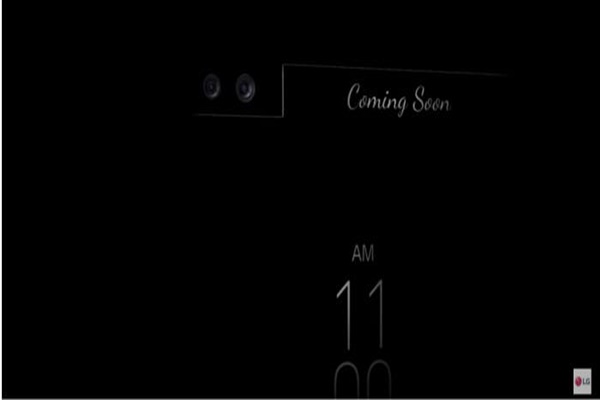 LG Electronics' Smartphone dual-camera, which was first introduced in 2011 at 'Optimus 3D', is still keeping itself alive by being applied in HTC's 'One M8' in 2014 and Huawei's 'Honor 6 Plus' in this year. Although it did not bring any sudden trend of rapid expansion early on, it is once again receiving attention as improvement of AP performance and software technology and others are being developed for high-speed image processing.

As Apple bought 'Linx Computational', which is a venture in Israel that specializes in camera module, in last April, possibilities that it will apply dual-camera onto its next iPhones have become higher. Linx has technologies that can visualize 3D image by using dual-camera modules.

Whether or not dual-cameras will be applied in Samsung Electronics' next Galaxy models has also risen as an interesting matter. Samsung Electro-Mechanics, which is Samsung Electronics' affiliate that specializes in parts, is currently working on developing dual-cameras that will be applied in Smartphones with a goal of finishing it by end of the year, and Samsung Electronics is also concentrating on working with many cooperative companies that provide camera modules to Samsung Electronics about having them provide related technologies. It is heard that after releasing next Galaxy model, Samsung Electronics will examine when it will apply dual-cameras by looking at markets' situations.

"Not only dual-camera means that you are adding one more module, but it is an important element that can change utilization and functions of Smartphone camera. It is important to see how it can provide optimization and differentiated functions from not only hardware perspective such as changes in design and others, but also from software perspective." said one person in camera module industry.

Staff Reporter Park, Jungeun | jepark@etnews.com