LG Display who was focused on targeting OLED TV market, raised UHD OLED panel's yield value up to 65%. Its ultimate goal is 85%, and this will bring lot of momentum to expansion of OLED TV's market share if LG Display ultimately reaches its goal.

According to high-rank LG Display executive, 65-inch and 77-inch UHD OLED's yield value recently surpassed 65%. FHD OLED panel was able to secure a stable yield value by surpassing 80%.

FHD OLED TV was not able to receive any significant response from the markets because it was not able show any differentiated value like UHD LCD TV that chose quantum-dot (QD) film. OLED TV needs to surpass UHD if it wants to stay in the market, and this is why LG Display shifted its importance to production of UHD OLED panels starting this year. LG barely produces any FHD OLED panels.

One executive from LG Display said that yield value of 65-inch and 77-inch UHD OLED panels surpassed 65% since last April and the yield value of 55-inch is greater than 65-inch and 77-inch products.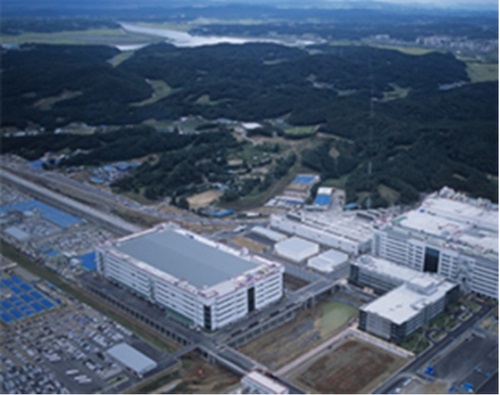 Goal of LG Display for this year is to increase 77-inch, 65-inch, and 55-inch UHD OLED panels' yield values up to 87%, 85%, and 75% respectively. If they are able to succeed in reaching that goal, then it will invest in building expansions that are double of current output.

If ink jet printing technique, which is currently being developed, gets successfully applied on mass-production line, LG is hoping that it can raise yield values and greatly lower production cost. Ink jet technique does not plate previous OLED luminous material that was in powder form, but it uses solution-form like material to put it on top of a board. LG Display will soon do a demonstration of operating ink jet pilot line at M2 line in Paju.

To raise OLED TV's total yield value, it needs to not only improve panels, but also modules' yield values. Because modules' yield values are not high, total UHD OLED TV's production yield values are also low.

A person in the business circle said that LG is currently having a difficult time because its modules' yield values are low due to voltage problems. A person also said that LG's goal is to improve module's yield values up to more than 95% by end of the year.

If LG Display were to secure stable UHD OLED panel's yield value, it is projected that it will advance the timing of making the market more advanced. It is predicted that other competitors will also work to rush into the market.

Market investigation company called HIS is predicting that shipping amount of UHD OLED TV will increase from 510,000 in 2015 to 1.29 million in 2006, and 5.07 million in 2018. It is also predicting that sales in 2020 will be 5.8 billion dollars, and percentage of OLED TV's sales in all TV markets will increase to 9% in 2019.

■Forecast of UHD OLED TV market

Sale of UHD OLED TV was 55.878 million dollars in 2014.

Its projected sales are $617.805M(2015), $1.084B(2016), $2.0B(2017),$2.95B(2018), $4.1B(2019), $5.8B (2020) respectively. .

Shipping amount of UHD OLED TV was 14,000 in 2014. Its projected shipping amounts will be 514,000(2015),1.293 million( 2016), 2.886 million( 2017), 5.070 million(2018), 7.949 million(2019),12.1 million(2020), respectively.

Staff Reporter Sung, Hyeonhee | sunghh@etnews.com