Urban type micro electric car will be available soon in South Korea for the first time. Because of its practicality and affordable price, it is expected to gain popularity in the market.

Saean's independent invention electric car 'X-Mas' will be released in June, reported on 22nd. X-Mas is 4 wheel-drive car that is smaller than normal compact car, perfect for 'second car' or tour/special work purposes. The price is somewhere in the 9,000 USD range, regarding the fact it is pure electric car.

Christmas is light weighted and has domestic battery that is strong against external impact, allowing the car to run 150km distance at maximum with single charge. It may speed up to 120km maximum but will be released according to each country's speeding law, down to 80km.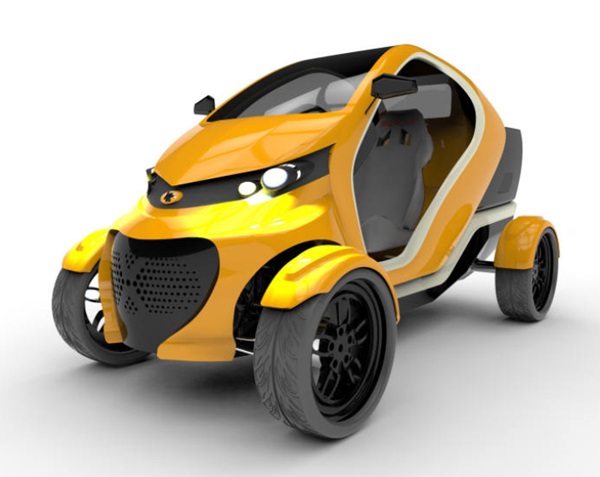 The weight for the vehicle is only 370kg and the size is 2500 x 1350 x 1600 mm (length x width x height). In a parking spot for a normal car, up 3 X-Mas may park in the spot. By adjusting the seating, trunk space can expand up to 70ℓ maximum. 7㎾h level lithium-ion battery is installed, taking only 2~3 hours to be fully charged.15㎾ level motor (VLDC) is also included.

One of the weaknesses of electric car was weak uphill drive. X-Mas has overcome.

President Jungyong Lee of Saean said, "The body frame of X-Mas uses the specialized pipe frame that is used in racing cars. Therefore it provides good shock absorption and recovery, making the car a sturdy and safe driving car. Once we have the proto type come out next month, we will test few more parts out officially release domestically in June.

Staff Reporter Park, Taejoon | gaius@etnews.com