Samsung Electronics priced the 'SUHD TVs,' the quantum dot TVs released earlier this month, at KRW5.49 million (55-inch) and KRW7.9 million (65-inch). To improve the picture quality of the existing UHD TV, the company added the 'quantum dot (QD) film' and applied the 'nano crystal technology,' but lowered the prices. Kim Hyeon-seok, head of the Visual Display Division of SEC, said, "They are at least 10% cheaper than the existing premium products."

LG Electronics priced the 2015 all-in-one PC (24-inch), which the company recently released, at KRW1.2 million, KRW80,000 lower than last year's model (KRW1.28 million) although it applied the personal clouding server 'Home Drive' for the first time and increased the monitor size by an inch to 24 inches. An LGE insider said, "Tens of developers were injected into the development of the Home Drive, but we lowered the price by reducing costs."

SEC and LGE are aggressive with their consumer electronics products. They used to raise prices by upgrading functions or offering premium features. Looking at functions alone, LGE had good reasons to increase the price. So the price was expected to go up by a great margin. The same can be said about the 'Active Wash,' a washing machine that was unveiled recently as SEC's idea innovation product. Although it has the built-in sink for 'pre-washing (hand-washing before the main washing),' its price is almost the same as its predecessor.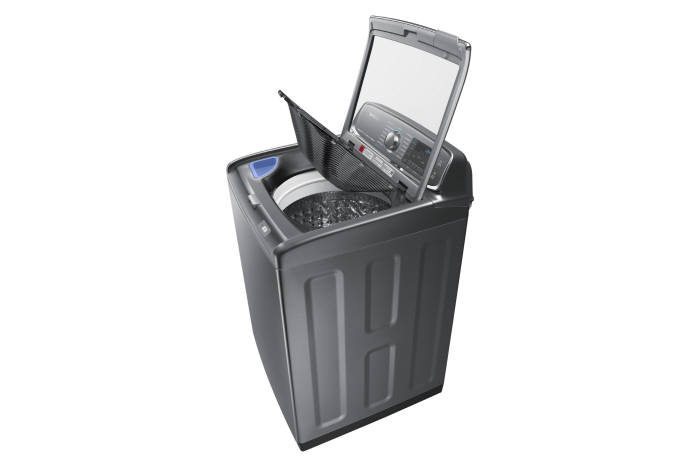 A high-ranking SEC official said, "The tiny difference in price reflects the cost of the materials used to make the built-in skin for pre-washing."

It seems that the two companies are insisting on low prices for their main models this year with the intention of reviving the sluggish demands as well as realizing the economy of scale through popularization. They price their products by adding a certain margin to the cost of the products, but want to minimize their impact on the lighter wallets of consumers. A consumer electronics company insider said, "The price policy is determined basically in consideration of the economic conditions."

As a matter of fact, the sales of consumer electronics products are not increasing easily. An executive of a large corporation in charge of consumer electronics distribution said, "Since the Sewol Ferry Disaster last year, sales have been sluggish. We cannot be sure of any recovery this year either." According to a market research firm GfK, the size of the domestic TV, consumer electronics and IT product market was KRW20,658 billion last year, down 3% from the previous year. It has been sharply declining since the first quarter of 2014, and particularly the market was worth KRW4,940 billion in the 4th quarter, hovering below KRW5 trillion. The market size was KRW6,060 billion in the 4th quarter of 2011, and KRW5,440 billion and KRW5,930 billion in the 4th quarter of 2012 and 2013 respectively. The market has shrunk by about KRW1 trillion.

The consensus is that the expansion of direct purchases from overseas markets had an influence too. "The government is opening the door for direct purchases, e.g. allowing large distributors to directly purchase from overseas," said Prof. Choi Jae-seop, Department of Global Distribution and Marketing, Namseoul University. "Economic recession may be the main factor in loweing prices, but the expanding direct-purchase market might have been an important factor in preventing manufacturers from raising prices."