Virtual reality (VR) is fast becoming one of the most popular emerging media technologies for sharing innovative content. VR allows users to immerse themselves in 360-degree 3D virtual space, where they can experience realistic content using head-mounted displays (HMD). For this reason, in addition to a variety of more traditional media such as mobile apps, games, and video content, the popularity of VR is growing day by day in terms of both scope and application.

In the media sector, however, VR-related industries are focusing on content production only, and methods for effectively managing large quantities of well-made content, and for creating additional value-added information for viewers have not been heavily developed. In fact, this technology can offer users a broad variety of content while bringing media service companies a raft of new business opportunities.
<Social Virtual Reality Media Platform 'EpicLive'>
The EpicLive platform developed by Salin (CEO Kim Jae-hyun) enables media service providers to efficiently manage, sort, and organize numerous types of media content. In addition, a variety of interactive add-ons such as information, social media, and chat functionality can provide a more systematic and complete service experience for users.

EpicLive can provide various types of video-on-demand (VOD) and live-streamed content, such as 2D and 3D imaging in a virtual space, with no location restrictions. It is possible to enjoy movies, sports events, performances, and other content in the company of friends and family members in a virtual room, where broadcasters can provide a wide range of services and options.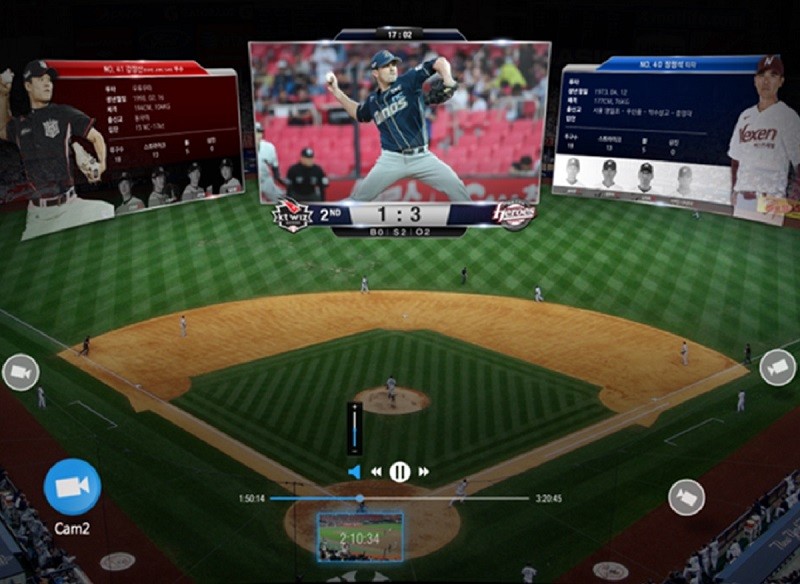 EpicLive includes multi-way video-streaming synchronization and video-sharing technology to prevent transmission lags and delays between viewers, and enables real-time voice chats within the virtual environment. It is also possible for users to manage their social network friends and avatars. Different virtual spaces are provided according to media channels and content, so that users can individually select and manage their virtual space. All of this can interlink with over-the-top (OTT) media service and telecommunications companies.

And because EpicLive can combine 2D and 3D content with VOD and real-time live streaming, users can experience a high level vividness and interactivity of being "in the field." Using the social TV function, users can invite friends to enjoy sports events and concerts together, with built-in voice chat functionality. Meanwhile, among upcoming features, personal dialogue and voice commands will be added to the AI personal assistant service, which will provide information search and display tools and personal schedule management.

EpicLive also offers a variety of benefits for broadcasters. With EpicLive Cloud, it is possible to reduce the time and cost of building a broadcasting service system, and also solves the issue of spatial constraints. In addition, the global Content Distribution Network (CDN) enables unrestricted content services, both domestically and internationally, and allows easy management of user and administrator rights assignment via EpicLive Cloud.

After uploading content, the automated process from transcoding to the streamed file enables efficient management of the workforce and workload, anytime and anywhere. Furthermore, the SMS function allows a rapid response should a problem occurs, and the maintenance program does not require any additional human resources.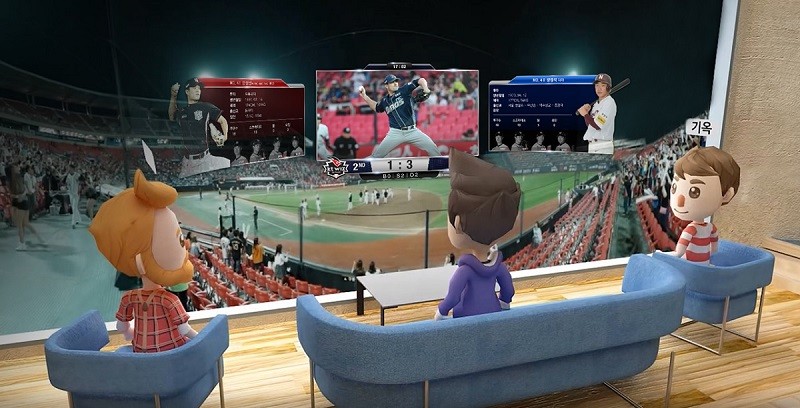 Salin, which developed EpicLive, holds innovative HMD patents—such as its eye focus position analysis system and interactive VR system. In addition, Salin won the SoftBank Innovation Program for VR/AR and was highlighted as an innovative Asian company by Orange Fab of France. Salin also won the VR Startup Competition Grand Prize and was selected as a K-Global 300 ICT Promising Company by the Ministry of Science, ICT and Future Planning.

Salin is now actively developing markets in Europe, North America, and Southeast Asia in order to advance EpicLive into the global marketplace.

"EpicLive is a VR media platform solution that provides the end-to-end functionality required for VR media services," said Salin CEO Kim Jae-hyun. "Salin will continue to develop technologies and services, and EpicLive will leap forward to become a competitive, world-class media platform operator in the VR era."

Hyangseon Lee (hyangseon.lee@etnews.com)