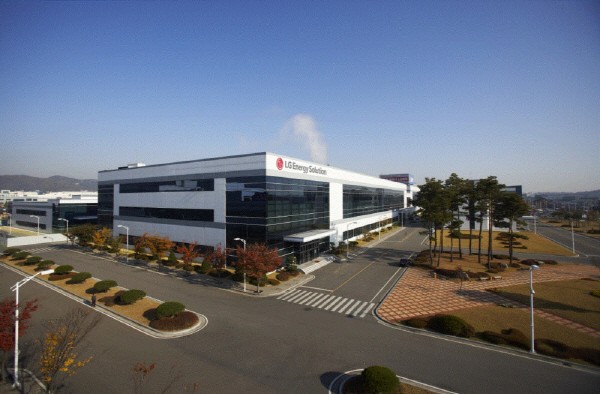 LG Energy Solution will invest 4 trillion KRW in the construction and expansion of the Ochang plant.

On the 19th, LG Energy Solution signed an agreement with Chungcheongbuk-do Cheongju-si to invest in building new and expanded battery production facilities worth a total of 4 trillion KRW in the Ochang Industrial Complex by 2026. They will hire 1,800 new employees. Governor of Chungcheongbuk-do Province Younghwan Kim, Cheongju Mayor Beomseog Lee, and President of LG Energy Solution Bangsoo Lee attended the ceremony.

By introducing smart factory-related systems such as remote support, manufacturing intelligence, and logistics automation, LG Energy Solution will maximizes productivity at the new production line. It will revitalize the local economy by purchasing equipment and raw materials from domestic materials, parts, and equipment suppliers.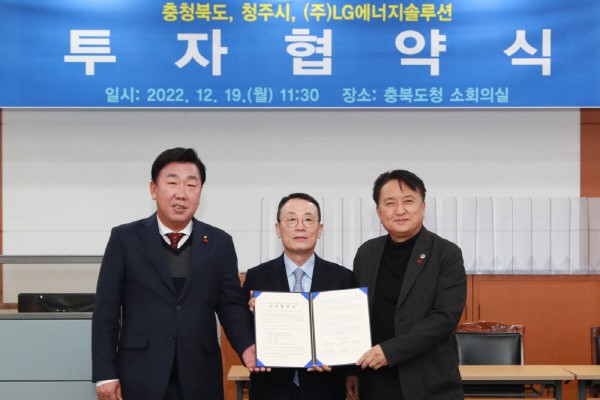 Chungcheongbuk-do and Cheongju will provide financial and policy support. Governor Kim said, "In the midst of difficult economic situation in global economic downturns such as the US interest rate hike and the Russia-Ukraine war, Large-scale investment from LG Energy Solution will be a great help to South Korea and Chungcheongbuk-do. We will provide an opportunity for Chungcheongbuk-do to grow as a base for the domestic battery industry."

President Bangsoo Lee said, "The support of local communities of Chungcheongbuk-do and Cheongju-si will be the driving force for LG Energy Solution to grow into a leading global battery company. We expect to contribute to revitalizing the economy and expanding employment in the Chungcheongbuk-do region through this investment."

LG Energy Solution built a total of 13 gigawatt-hour (GWh) cylindrical battery production lines at its Ochang plant. It is capable of producing more than 600,000 EV batteries. These are 9GWh production lines for 4680 cylindrical batteries and 4GWh production lines for 2170 cylindrical batteries. LG Energy Solution plans to expand battery supply to global automakers such as Tesla, General Motors, and Hyundai Motor through this domestic investment.

By Staff Reporter Jiwoong Kim (jw0316@etnews.com)