play and semiconductor 'Big 2' collaborate
Role specifications for design and development in discussion stage
Aim of supplying XR devices to big tech companies
LG Display and SK Hynix join forces to produce micro organic light emitting diodes (OLEDs). Micro OLED refers to the core display of extended reality (XR) devices. They are expected to emerge as the global 'Big Two Alliance' in the metaverse era, where XR devices will be in the spotlight as a next-generation device that will surpass smartphones.

It is understood that LG Display and SK Hynix have decided to cooperate in developing and producing micro OLED, and they are in the final stages of negotiations. Unlike ordinary OLEDs, micro OLEDs require a semiconductor process because the pixel sizes are small and fine at tens of micrometers (㎛). Cooperation with semiconductor companies such as SK Hynix is ​​necessary for LG Display because they do not have production facilities with semiconductor affiliates. The two companies are reportedly in the final stages of agreement regarding roles and cooperation specifics.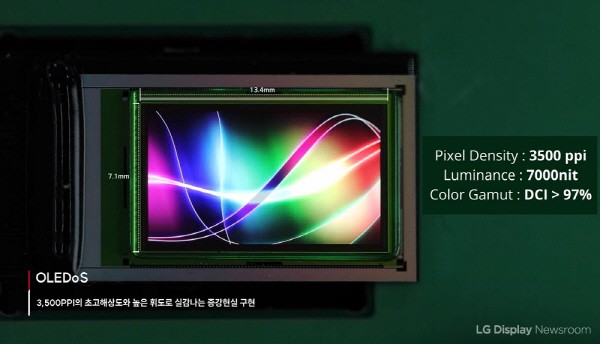 SK Hynix designs wafers and draws circuits. LG Display is likely to be in charge of OLED deposition onto wafers to the final completion stages. The ultimate goal is to supply displays for XR devices to global big tech companies. Apple plans on launching its first-generation XR devices early next year. LG Display will reportedly supply indicators, which are OLEDs for external screens, for the first-generation XR devices. Meanwhile, Sony will supply the micro OLEDs for the first-generation XR devices.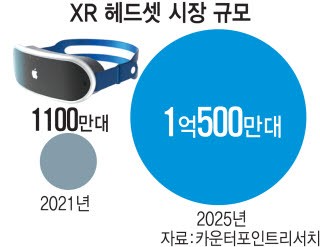 LG Display has reportedly established a policy to secure production capacity by partnering with SK Hynix. SK Hynix also plans to enter as a supplier of next-generation devices to secure a new growth engine.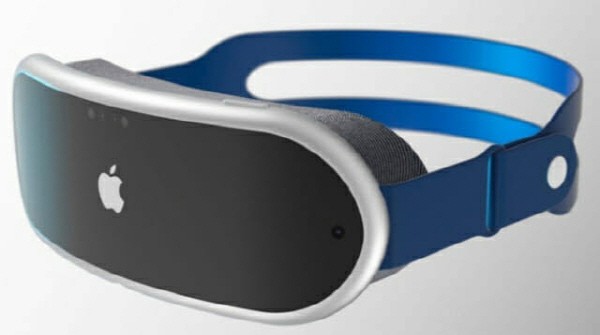 The micro OLED market is expected to grow significantly in the future, which motivated the cooperation between the two companies. XR devices are being called the 'flowers of the metaverse' and they have great market growth potential. According to market research firm Counterpoint Research, the market size for XR headsets is expected to grow from 11 million units last year to 105 million units by 2025.

<Keyword> Micro OLED = Next-generation displays that make extended reality possible. They are made by depositing red, green, and blue (RGB) OLED pixels onto a semiconductor wafer made of silicon. They are thinner than glass substrates and more pixels can be mounted. While ordinary displays implement hundreds of PPIs (pixel density), micro OLEDs can have thousands of PPIs. They allow for ultra-high resolution in the same space.

By staff reporter So-ra Park (srpark@etnews.com)