LG Display exhibiting many OLED products
Displaying 8-inch 360 degree foldable OLED
Samsung Display diversifies their strategy
Attention to 'Digital Cockpit' targeting electronics market
LG Display unveiled the world's largest OLED of 97-inch for the first time. Samsung Display also brought their slidable display technology. LG Display and Samsung Display showed their innovative technology at the Society for Information Display (SID) 2022 held in San Jose, CA, U.S. for 3 days from the 10th. They stood against Chinese's 'Display Rise' with super-gap technology.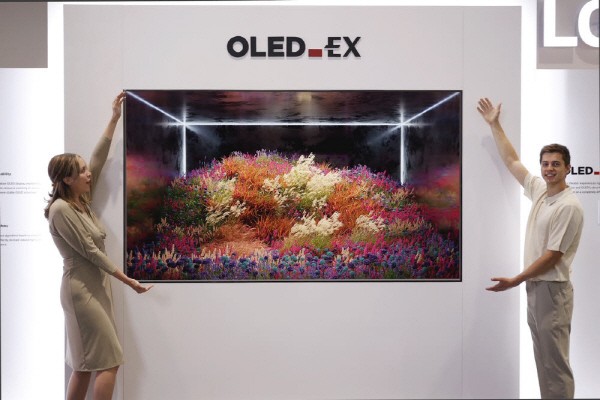 With LG Display's theme of 'The New Future Opened by Organic Light-Emitting Diodes (OLED),' they exhibited numbers of new technologies for ultra-large, bendable, foldable, and vehicle OLED. They unveiled 97-inch OLED.EX to the public, the largest OLED in the existing market. OLED.EX applied 'EX technology' which is made with 'heavy hydrogen technology' and 'personalization algorithm' to organic light emitting element. The brightness is about 30% higher, and the natural colors are more precise. It realizes perfect black in any environment.

LG Display also unveiled '8-inch 360-degree foldable OLED' for the first time. It is a two-way folding technology that has a higher technical difficulty than one-way folding. The display can be folded both forward and backward as the user wants. Durability of the screen is guaranteed for folding and unfolding more than 200,000 times. A special folding structure has been applied to minimize wrinkles in the folded part.

The evolution of transparent display technology was also unveiled. LG Display unveiled transparent OLED in-touch technology specialized for large OLED targeting commercial market. The touch electrode is built into the panel to make the display thinner while maintaining excellent image quality. Touch sensitivity has also been improved.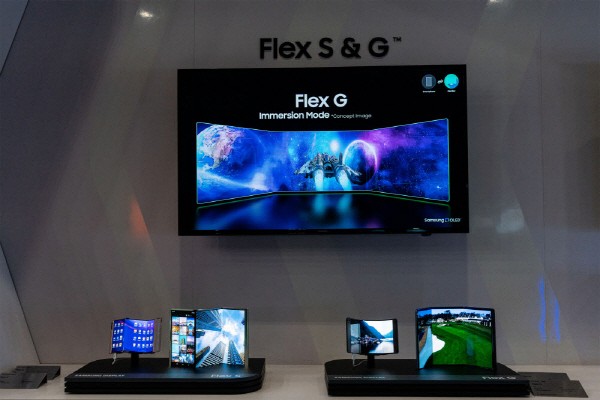 Samsung Display introduced their new 6.7-inch slidable technology for the first time. This product can be extended vertically, which has been developed from previous product that only can be expanded by horizontal ways. It is optimized for documentation and web surfing. They also unveiled 12.4-inch slidable product. The product can be expanded in both horizontal directions. This product can be reduced down to 8.1-inch size to increase portability, and can be expanded to 12.4-inch screen to watch videos or do multitask.

Samsung Display will also focus on exhibiting QD displays, which started mass production at the end of last year and started supplying them to global customers. QD display is the world's first self-luminous display that internalized quantum dot and has no backlight. Samsung Display introduced three types of products: 55-inch, 65-inch TV panels and 34-inch monitor panel. QD display supports the widest color rage in existence with their quantum dot characteristics that realize high purity red, green, and blue (RGB) colors.

Samsung Display also exhibited a digital cockpit to target the electronics market. Samsung Display's afterimage free digital cockpit provides accurate driving information.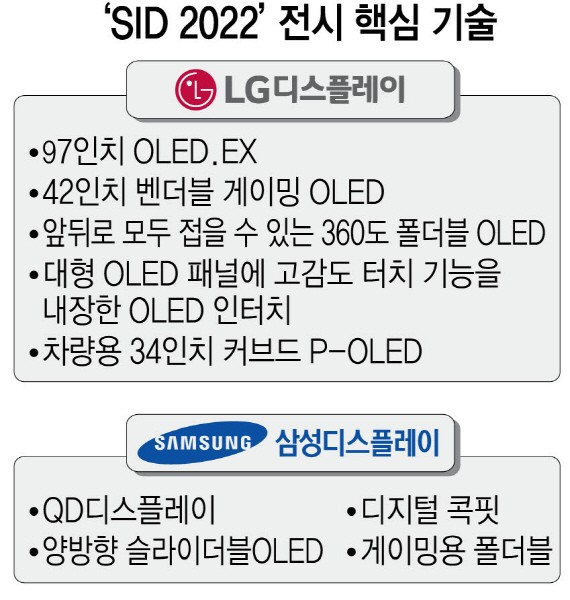 San Jose(U.S.)=

By Staff Reporter Sora Park (srpark@etnews.com)