New high-capacity, high-density... Manufacturing cost↓
Prospects for plant expansion in Hungary and Malaysia
Expectations for Tesla and Lucid Motors supply
Samsung SDI has started pilot production of next-generation cylindrical batteries for electric vehicles. It is expected to expand overseas factories as well once the specifications are confirmed. It is expected to gain new customers by increasing energy density and productivity in cylindrical batteries as well as in its main products of mid-to-large prismatic batteries.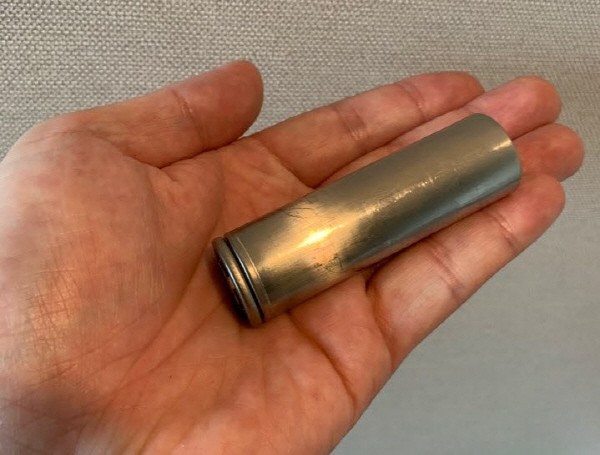 Samsung SDI recently completed a pilot (pilot production) line for next-generation cylindrical battery products at its Cheonan plant, and is producing prototypes. Confirmation of new specifications for new products is in the final stage.

Samsung SDI's new battery is similar to the 4680 cylindrical battery that Tesla has announced to apply from 2023. The dimension of the battery will be completed in 80 mm in length and 40 mm in diameter; however, the final specification has not been finalized yet.

Compared to the existing cylindrical battery 21700 (diameter 21 mm, length 70 mm), the energy density is higher while the number of unit cells is reduced. The productivity will be excellent. The company is currently working on the final standardization for optimization of thermal management and energy efficiency according to the series/parallel connection of cylindrical batteries. Samsung SDI plans to increase battery energy density, and lower manufacturing costs with the increase of cylindrical battery capacity.
As soon as Samsung SDI completes the development of the new battery, it will expand its factories in Malaysia and Hungary and begin its mass production.

In response, the industry is proposing that it can be supplied to Tesla and Lucid Motors. The development and mass production of Tesla's 4680 battery will be delayed, and the new battery will become the world's only mass-produced product that are most similar to the 4680 standard.

Lucid Motors signed a contract to supply cylindrical batteries with Samsung SDI in last February. Although Samsung SDI is supplying 21700 standard batteries at the moment, it is highly likely that Samsung SDI will supply new batteries as the supply expands in the future. The production efficiency is significantly higher than the existing cylindrical (21700) product's and it is advantageous in securing price competitiveness.

An industry official said, "It seems that Samsung SDI strategies to supply of Tesla as the Samsung SDI battery completes the development of the 4680 standard level. The sales are currently taking place simultaneously as product development; thus, the supplier of finished vehicles will be confirmed in near future."

An official from Samsung SDI said, "We are promoting the increase in capacity of batteries for existing cylindrical products, but specific details such as specifications have not been set."

By Staff Reporter Tae-jun Park (gaius@etnews.com)