It is predicted that South Korea will become the world's largest semiconductor facility investment country this year.

Semiconductor Equipment and Materials International (SEMI) predicted in its World Fab Forecast report on the 12th that total investments in semiconductor process equipment will reach $98 billion this year, the highest ever. This is an increase of 10% compared to last year.

SEMI explained that Taiwan and China followed South Korea's investment in fab equipment. Investments in global equipment has been on the rise for three consecutive years since 2020.

In particular, the global fab investments primarily centered around South Korea, as well as Taiwan and China, are expected to account for 73% this year. South Korea recorded a large investment last year, and is estimated to grow 14% this year. Taiwan also recorded similar investments, which far outpaced China.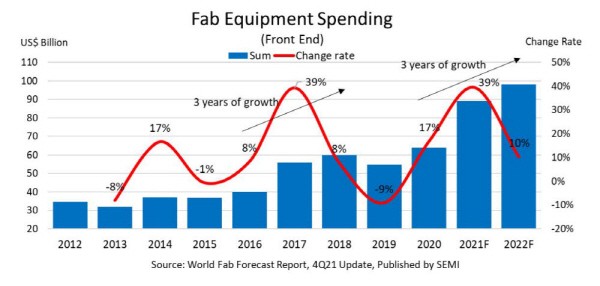 By sector, investment in the foundry sector is notable. Global foundry investment is expected to grow 13% year-on-year. It is interpreted that it reflects large-scale investment plans by major foundry companies such as Samsung Electronics and TSMC. Memory investment is expected to increase, especially in NAND, and strong growth is expected in micro processor unit (MPU) and power semiconductor sectors.

SEMI CEO Ajit Manocha said, "The semiconductor industry has achieved unprecedented growth with the development of the latest technologies such as artificial intelligence, autonomous driving, and quantum computing." He further added, "In the aftermath of COVID-19, there is growing demand for production expansion in the semiconductor industry."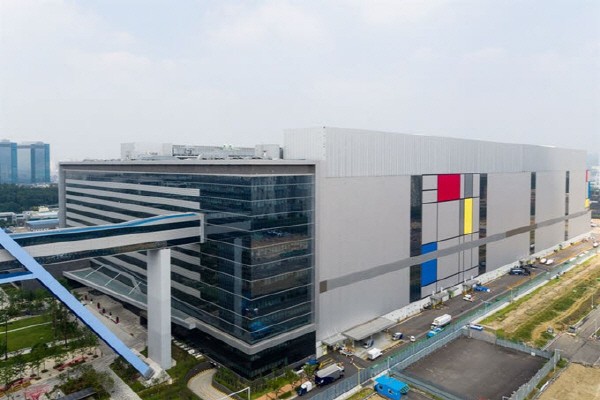 By Staff Reporter Ji-woong Kim (jw0316@etnews.com)