Applied on projects from Ministry of Justice and National Pension Service
Applied for projects exceeding 100 billion KRW
If the effectiveness of the system is proven, the spread is expected to acceler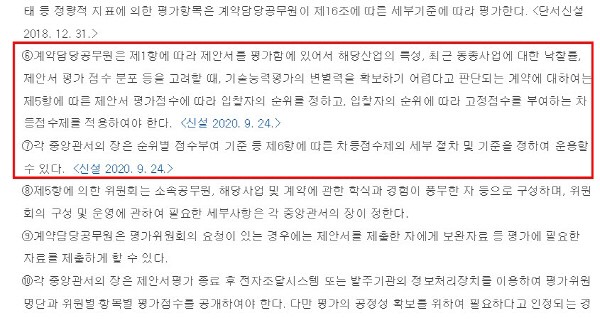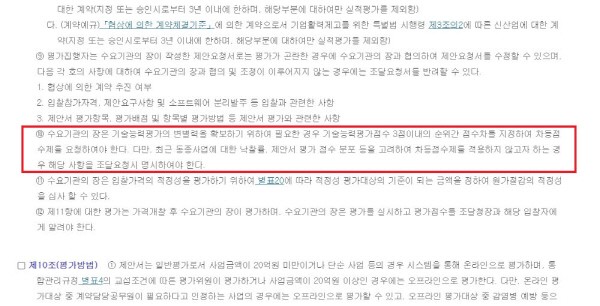 In order to prevent cut throat competition in public works, the 'differential scoring system', which sets the difference in technical scores, has begun to be applied to the software (SW) sector as well. As it is applied to large project worth morethan100 billion KRW, the spread is expected to accelerate.

The Ministry of Justice applied a differential scoring system (3 points of differential score) to the 'next-generation criminal justice information system construction project' ordered last month. As it is a large project worth more than 130 billion KRW, it is expected that the bidding will become a catalyst for the spread of the system if the effectiveness is confirmed. The project is recently re-announced after failure in bidding, and the bid is put up again in early next month. The National Pension Service also applied a differential scoring system to the 'National Pension Service Intelligent Pension Welfare Platform Construction Project' announced on the 18thof this month. It is a project worth about 107 billion KRW, and submission of proposals will close in the middle of next month. It is a large-scale project following the Ministry of Justice. An official from the National Pension Service explained the background on the 26th, "The pension business system is an important system that handles national data, so it should be approached based on technology rather than price. An official added "Since the price has already been adjusted through strict screening such as a preliminary feasibility study, it also reflects the judgment that inducing price competition will increase the burden on business operators."

Prior to this, the National Assembly Budget Office also applied a differential score to the 'Business collaboration support system (NABO WORKS) construction project' ordered in July. Previously, there was no project that applied the differential scoring system in the SW field. The National Assembly Budget Office gave three points of difference between the rankings according to the technical score. After one bidding for the project, a private contract was made with a sole bidder. There was no competitive bidding, so the differential scoring system could not be used in practice.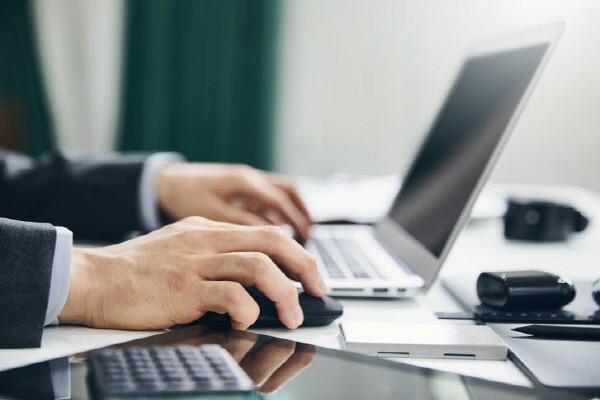 The catalytic role was played by the Public Procurement Service. The atmosphere changed with the revision of the 'Detailed Standards for Evaluation of Contract Standards by Negotiation' in July. The Public Procurement Service specified that the differential score range should be within 3 points, and if users do not want to apply the differential score system, they must specify the relevant points when requesting procurement. The Ministry of Science and ICT also contributed. At the recently held '2021 Global Commercial SW Exhibition', it was announced that they are preparing a 'differential scoring system' by the end of this year. Min-Young Cho, Head of the SW Industry Division of the Ministry of Science and ICT, said, "In public software projects, 30-40% of orders are placed directly by the ordering agency without going through the Public Procurement Service and our goal is to apply the system for these orders. We are reviewing ways to add related provisions to the SW technical evaluation standard."

<Glossary> Differential scoring system = A system in which bidders are ranked based on proposal evaluation scores, and fixed points are awarded according to the ranking. The purpose of the system is to prevent cut throat competition caused by lowering price with widening the range of technology score differences in the negotiation-based contract method consisting of 'skill points + price points'. It came into effect at the end of last year as the Ministry of Economy and Finance revised the 'Contract Standards by Negotiation (Contract Rules)'.

<Table> Current status of public SW project applying differential scoring system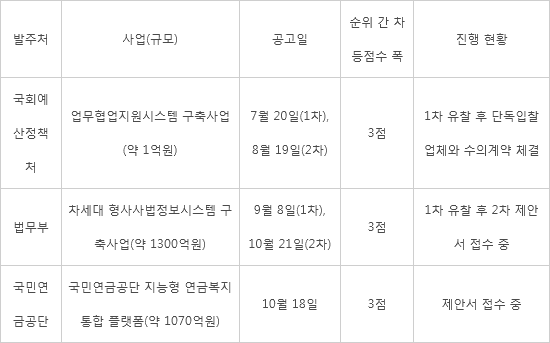 By Staff Reporter Ho-Cheon An (hcan@etnews.com)