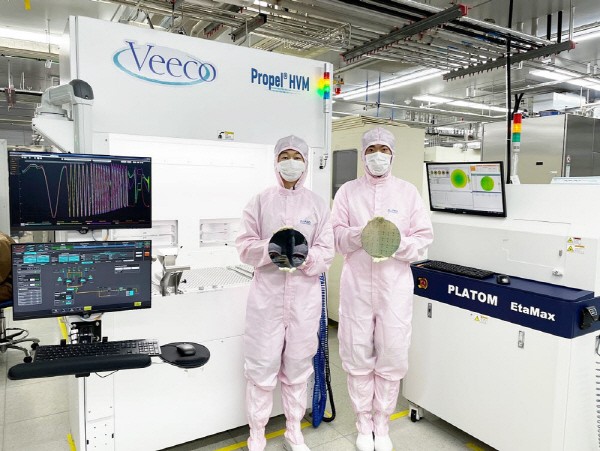 A-pro Semicon started mass production of gallium nitride (GaN) epiwafer for power semiconductors. It plans to supply GaN power semiconductors that are applied to equipment for secondary battery. A-pro Semicon is a spun-off company that parted ways as a semiconductor business division withA-pro, which a secondary battery process equipment company that went public in July last year.

A-pro Semicon announced on the 12th that it operate metal organic chemical vapor deposition (MOCVD), and will start production of GaNepiwafer.

MOCVD is an epiwafer production equipment that makes GaN power semiconductors. A-pro introduced 8-inch MOCVD last year.

An official from A-pro Semiconsaid"The 8-inch GaN wafer satisfied all criteria including the quality, uniformity, and yield required by the foundry. We have secured GaN power semiconductor productivity and price competitiveness."

GaNepiwafer will be mass-produced as a power semiconductor through an overseas foundry. GaN is in the spotlight as a next-generation power semiconductor material because of its superior high voltage and high heat-resistance compared to silicon. It can be applied to various products because the wafer can be reduced in size.

A-pro Semicon plans to first apply the mass-produced GaN power semiconductor to the secondary battery activation equipment of its parent company A-pro. The company expected not only in efficient power supply, but also in increased equipment productivity. It will be applied to various industries other than secondary batteries in the near future. Electric vehicle companies are trying to improve the GaN power semiconductor's performance with a high-output and high-current design.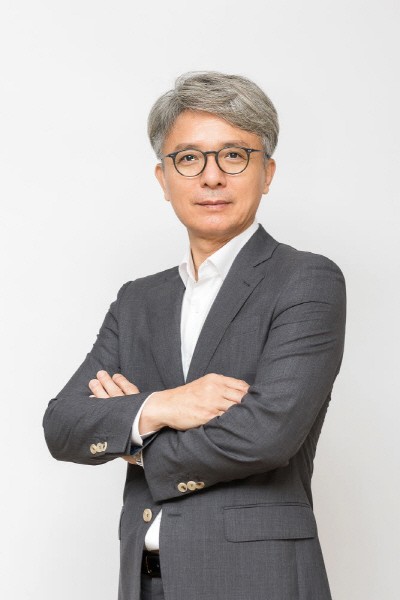 A-pro CEO, Jonghyun Lim said, "We are designing next-generation GaN power semiconductors with the goal of entering the electric vehicle market next year. We are thoroughly preparing the devices as well as package and module R&D, understanding the trust required in the market."

A-pro CEO Jong-hyun Lim emphasized that A-pro Semicon's GaN power semiconductor business can maximize synergy effect with its parent company, A-pro. This is because GaN power semiconductor is a fundamental technology that will secure competitiveness in secondary battery charging and discharging facilities and power conversion devices, and these are A-pro's main businesses. The reason why A-pro Semicon spun-off last year was because the semiconductor business division promoted GaN power semiconductor R&D in the semiconductor business division in 2018.

The market for GaNepiwafer, a core material for GaN power semiconductors, is estimated at 5 billion dollars. It has a wide range of applications such as power semiconductors, RF semiconductors, and LED lighting; it has infinite potential for growth. However, most of GaNepiwafers depend highly on foreign imports.

CEO Lim explained the background of the establishment of A-pro Semicon and said, "High dependence on foreign countries not only is disadvantageous for price competitiveness, but also increases business risks due to the supplier's market structure. Internalization of GaNepiwafer was necessary in order to solve this problem."

A-proSemicon's mass production of GaNepiwafer became a 'win-win' for both the company and its parent company A-pro. A-pro Semicon has secured a stable source of demand, and A-pro can reduce its dependence on overseas GaN power semiconductors to be applied to its secondary cell activation equipment. It is the result of combining A-pro Semicon's materials and technologies and A-pro module and system capabilities.

CEO Lim is looking not only for secondary battery equipment but also for new fields of application. GaN power semiconductors have a structure that can produce small-volume of variety products. Semiconductor optimization according to customers' needsallows the business to enter variety of markets.

CEO Lim said, "Currently, we have a diverse design library ranging from low-voltage and high-speed switching to high-voltage and high-output power conversion. We are working towards the power conversion systems for solar power and energy storage system (ESS) and adapters for home appliances as our main targets."

A-pro Semicon is also preparing to enter the electric vehicle market. CEO Lim said, "R&D is in full swing to develop GaN power semiconductors for electric vehicles in the second half of next year. We plan to expand our GaNepiwafer production capacity with additional investment."

By Staff Reporter Dong-jun Kwon (djkwon@etnews.com)