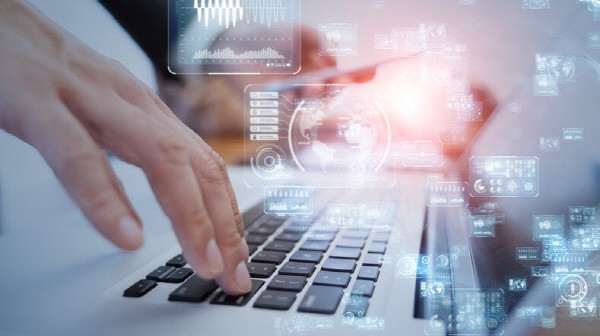 The government will invest 860 billion won by 2025 to completely convert public systems to cloud systems. Roughly half of the cloud systems are expected to be private cloud, which may revitalize the domestic cloud market.

On the 26th, the Ministry of the Interior and Safety announced a 'plan to convert and integrate administrative and public institutions information to cloud systems.' The plan is to completely convert and integrate all information systems (19,000 systems) into the cloud for five years starting this year.

This plan contains detailed action plans to achieve '100% cloud transition for administrative and public institutions by 2025' as part of the 'Digital Government Renovation Development Plan in the Post-COVID Era' and 'Korean New Deal Comprehensive Plan' released last year.

The Ministry of the Interior and Safety will support all transition costs until next year for a rapid and secure cloud transition. It will invest a total of 860 billion won until 2025, including financial support for the first year fee for cloud transition. An official from the Ministry of the Interior and Safety said, "Starting with the this year as the first year, the cloud transition expansion project will continue next year. We are discussing with the Ministry of Economy and Finance (MOEF) about a budget of 300 billion won to be put in first."

The government will move 10,000 systems to public and private cloud systems to strengthen security and stability, and improve technology.

Public cloud centers are designated by the Ministry of the Interior and Safety. In accordance with the 'Information Resource Integration Standards for Administrative Institutions and Public Institutions' (noticed by Ministry of the Interior and Safety), the public cloud centers will operate an information system that handles national security, investigation/trial, and internal affairs processing. The rest of the information system will use private clouds that have been certified by the government for security and stability.

According to public sector cloud transition plan, the private cloud transition rate will be expected to increase gradually from 28% next year, 32% in 2023, 37% in 2024, and to 46% by 2025.

Public cloud centers chose Daejeon's and Gwangju's National Information Resources Service centers first. The central departmental system promotes cloud transition and integration in these two places. Public centers plans to start the cloud transition in Daegu's National Information Resources Service center, which will open next year. The local government system will consider various situations such as △ regional characteristics, △financial conditions, and △ computerization capabilities to assist cloud transition possible in a variety of ways by cooperating with establishment of its own regional cloud center, Korea Local Information Research and Development Institute (KLID), or private centers.

The government is also making investments to expand the adoption of private cloud.

The Ministry of the Interior and Safety has ordered that when the public sector transitions to cloud system, private cloud services be used first when replacing the public operating system with 'software as a service' (SaaS). In June, 109 services from 87 institutions were selected as a usage fee support in order to operate private SaaS first. The services will start sequentially from this month.

There are only 23 (as of June) private SaaS for public sector. This is insufficient for public sector. The MOIS will decide tasks and develop services that can be jointly used based on public demand in order to solve the issue. The MOIS plans to preemptively expand private SaaS that can be used in the public sector.

Hae-cheol Jeon, Minister of the Interior and Safety, emphasized that, "With the full transition of the public sector to the cloud, we will lay the foundation for providing reliable services to the public, and we will proactively use the private cloud for the growth of related industries. We hope that the private sector will also assist us in providing high-quality cloud services by considering ways to develop better services."

By Staff Reporter Ji-sun Kim (river@etnews.com)