Enertech International plans to construct a cylindrical battery manufacturing plant in Russia. After operating the plant commercially in 2025, it plans to construct a 10GWh battery manufacturing plant by 2030. This is the first time that a South Korean company is constructing a battery manufacturing plant in Russia. This move by Enertech is part of its strategy to make an advanced move to Russia's cylindrical battery market where battery demands for electric vehicles and ESS (energy storage system) are rising very quickly.
Enertech announced on Tuesday that it plans to establish a Russian subsidiary called 'Enertech Russia (tentative name)' sometime during the first half as part of its plan to construct a battery manufacturing plant in Russia. The company plans to accelerate its electric vehicle battery business by constructing its first manufacturing plant overseas. It plans to break ground at the end of this year and start operating the plant in 2025. The plant is expected to have an annual production capacity of 2GWh initially and 10GWh by 2030. 10GWh will allow the company to make 160,000 60kWh electric vehicle batteries annually.
The Russia plant is expected to have equipment for manufacturing cylindrical batteries. Cylindrical batteries have mostly been used as batteries for reasons other than electric vehicles. However, demands for cylindrical batteries as electric vehicle batteries have been rising very quickly ever since Tesla started to use 21700 cylindrical batteries for the Model 3. Because cylindrical batteries have their own standards (18650 and 21700) and have high productivity, they are the most profitable batteries compared to pouch-type and prismatic batteries. A representative from the industry said that demands for cylindrical batteries as electric vehicles are rising quickly as LG Energy Solution and Samsung SDI have been supplying 21700 cylindrical batteries to Tesla and Rivian.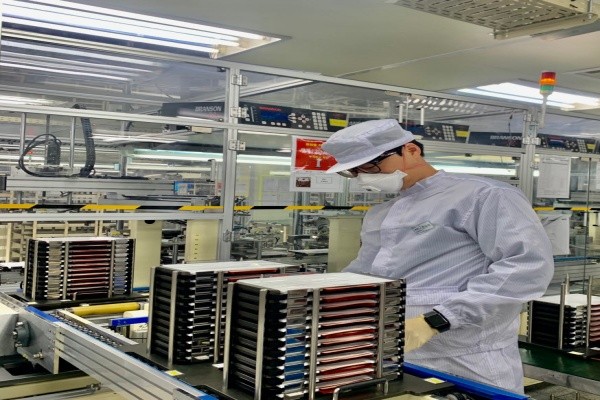 Enertech has been manufacturing mostly pouch-type batteries. It plans to commercialize NCM811 batteries for the first time this second half and supply them for delivery vans used in the United States. Only LG Energy Solution, Samsung SDI, and SK Innovation are able to manufacture NCM811 batteries at the moment.
What is special about Enertech is that it is the first South Korean battery manufacturer to enter the Russian market. The company is expected to secure demands from Russia's electric vehicle battery market and help other South Korean battery manufacturers to enter the market as well. RosAtom that acquired Enertech is a state atomic energy corporation from Russia and it plans to convert 40% of its sales to eco-friendly business that includes ESS. A representative from Enertech said that the company plans to target the cylindrical battery market based on the company's long experience in making NCM811 pouch-type batteries.
Staff Reporter Kim, Jiwoong | jw0316@etnews.com