Partnership between Samsung and Tesla continues to grow as the world's biggest electronic parts maker and the electric vehicle (EV) manufacturer are starting to form a new cozy relationship.
According to the industry on Sunday, it has been confirmed that Samsung Electronics' LEDs for smart headlamps will be used for Tesla's EVs. Once Samsung Electronics' LEDs are modularized, they will be supplied to Tesla after going through a German auto parts maker called Hella.
Because it is reported that the corresponding smart headlamps are already in mass-production, it is expected that consumers will be able to see the headlamps in person shortly.
Number of cases of cooperation between Samsung and Tesla continues to increase.
Tesla's FSD (full self-driving) chips are manufactured through Samsung Electronics' foundry fab in Austin, Texas. In 2019, CEO Elon Musk of Tesla announced that Samsung Electronics is making Tesla's FSD chips while holding up the FSD chip.
Samsung Electro-Mechanics supplies cameras to Tesla. Its camera modules have been supplied to Tesla since 2017 when Tesla's economic EV model 'Model 3' was released.
Tesla is the top EV manufacturer in the world. It is likely that its partnership with Samsung began when it was searching for electronic parts that are necessary to make EVs and autonomous vehicles.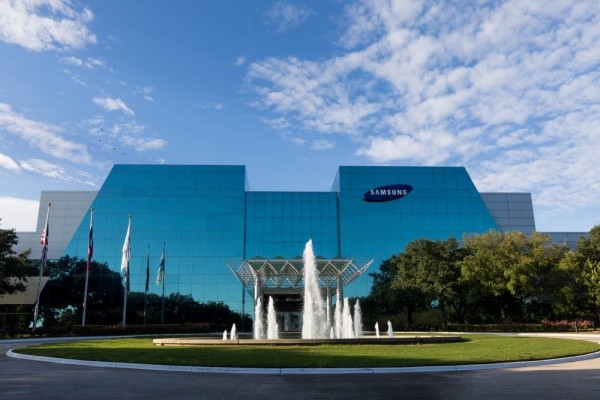 For example, Samsung Electronics is the world's biggest memory semiconductor maker and provides foundry business at the same time and it is a company that can provide a 'total solution' to Tesla.
Samsung has also secured Tesla as its main customer in order to strengthen its automotive semiconductor or auto parts business according to the trend of electrification.
The exact amounts of transactions between the two companies are not made to public. However, it is likely that the partnership between the two companies will only expand more once Samsung begins to supply its DRAMs and NAND flash memories to Tesla as well.
In fact, it is reported that Tesla is working with Samsung Electronics regarding development of next FSD chips.
A high-ranking official from the semiconductor industry said that Tesla is strongly asking Samsung to expand the Austin fab in order to strengthen the partnership between the two companies.
Samsung's Austin fab primarily focuses on the production of 14nm technology. Considering the fact that CPUs or application processors of smartphones are starting to be made through 5nm technology, there is expected to be an increase in demands for finer processes on automotive semiconductors for autonomous driving. As a result, Tesla is likely to cooperate with Samsung Electronics on design and production of semiconductors made through technologies smaller than 10nm.
Staff Reporter Yun, Geonil | benyun@etnews.com