SK Innovation and LG Energy Solution has started a war of nerves again while there are five days left before President Biden is able to exercise his right to veto the decision made by the ITC (International Trade Commission) on a legal battle between the two companies. When SK Innovation stated that the current patent litigation on separator film is coming to an end with SK Innovation's victory, LG Energy Solution counted SK Innovation's statement by saying that the statement is farfetched.
On Tuesday, SK Innovation stated that the legal battle brought by LG Energy Solution regarding LG Energy Solution's patents on separator film is finally coming to an end with its victory after the battle started in South Korea about ten years ago.
In 2013, SK Innovation won the lawsuit that started in South Korea by LG Energy Solution in 2011. At that time, the two companies agreed that they would not start another lawsuit regarding the same issue in South Korea or other countries for the next ten years.
While the two companies were going through a lawsuit regarding infringement of trade secrets through the ITC in 2019, they brought up infringement of patents against each other.
Based on the decision made in 2013, SK Innovation claimed invalidity and non-infringement to the ITC. Regarding the claim, the ITC preliminarily ruled that the three patents of LG Energy Solution were invalid and that SK Innovation did not infringe the fourth patent.
Regarding this ruling, SK Innovation said that it officially proves that its technologies are different from LG Energy Solution's technologies and that the ITC would had made different ruling regarding the lawsuit on infringement of trade secrets that it lost to LG Energy Solution if concrete investigation towards technologies took place properly.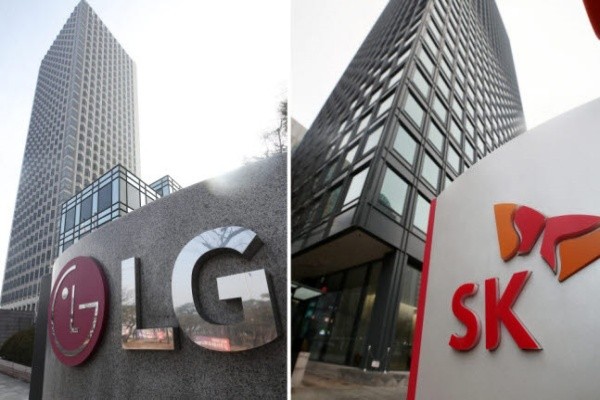 Regarding a patent litigation brought by SK Innovation towards LG Energy Solution, the ITC rejected LG Energy Solution's request to restrict SK Innovation's litigation for getting rid of important documents.
"We have once again proved the importance of normal action through the nature of a lawsuit and we plan to be fair and strict on these lawsuits started by LG Energy Solution until the end." said SK Innovation. "This is the best action that we take to protect the people who are related to our company from LG Energy Solution's lawsuits that are looking to hurt our business."
SK Innovation also added that the patent litigation brought by LG Energy Solution is just LG Energy Solution's attempt to hurt its business and that it would continue to deal with this situation in strict fairness even if it may take years to resolve in order to normalize the abnormality.
Regarding SK Innovation's statements, LG Energy Solution said that SK Innovation is making statements as if the preliminary ruling is the final ruling and is interpreting the preliminary ruling from an angle that promotes its interests. It also stated that SK Innovation is the one that badly wants to hurt its business as SK Innovation has been making a same stubborn claim that it has been making since two years ago.
LG Energy Solution also criticized SK Innovation for changing constantly as SK Innovation praised the ITC's preliminary ruling on infringement of patents when it criticized the commission after it lost the legal battle on infringement of trade secrets. It also said that it is undesirable when SK Innovation is only focused on criticizing the opponent rather than trying to solve the issue while it has opened the door to a settlement and is not trying to impede SK Innovation's business.
A representative from LG Energy Solution said that SK Innovation that has been proven to steal its trade secrets is threatening the U.S. government while holding its Georgia plants as a hostage and is also putting its customers and partnering companies in insecurity and that SK Innovation should reflect whether such action corresponds to ESG (Environmental, Social, and Governance) management of a global company.
Staff Reporter Kim, Jiwoong | jw0316@etnews.com