The International Trade Commission (ITC) cleared SK Innovation of violating LG Energy Solution's patents in a preliminary ruling.
SK Innovation stated that the preliminary ruling recognizes its patented technologies related to battery while LG Energy Solution stated that it would try to explain so that the validity of its patents is recognized.
The commission made a preliminary ruling on Wednesday that SK Innovation did not infringe LG Energy Solution's patents related to battery separator film and others.
A preliminary ruling is a preliminary decision made by the commission related to lawsuits on trade secret infringement. The commission plans to make a final ruling on August 2.
The legal battle between LG Energy Solution and SK Innovation started when LG Energy Solution filed a lawsuit through the ITC in September of 2019 while stating that SK Innovation infringed three of its U.S. patents (517, 152, and 241) related to battery separator film and a patent (877) on cathode materials.
While the ITC recognized the validity of a patent on SRS (safety reinforced separator, 517), it ruled that SK Innovation did not infringe the patent. It also ruled that rest of the three patents did not validity to them.
LG Energy Solution has developed the SRS technology back in 2004 in order to reinforce safety of a battery. The technology increases thermal and mechanical strength by coating the ceramic and prevents internal short circuit.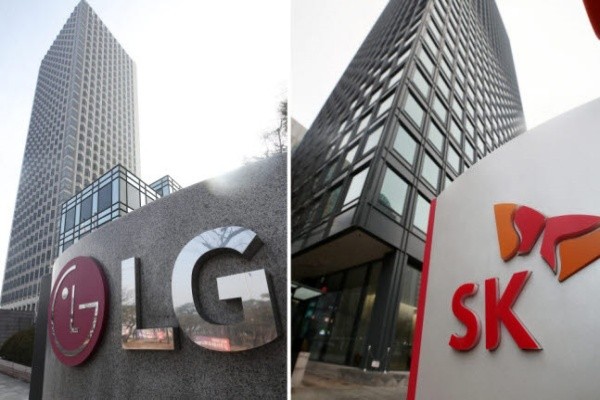 Through this technology, LG Energy Solution has 800 patents globally. Particularly, because the 517 patent is a patent based on the technology's fundamental concept, LG Energy Solution has been stating that SK Innovation's separator films cannot be out of the corresponding patent's claim.
Regarding the preliminary ruling, LG Energy Solution clearly stated that the ruling is separate from the lawsuit regarding trade secret infringement. The company plans to look over the preliminary ruling carefully and plans to have the ITC recognize validity of infringement in rest of the patents during the remaining legal procedure.
"Regarding the SRS 152 patent and the 877 patent on cathode materials, we are going to make sure that they are recognized for their validity." said one representative of LG Energy Solution. "We plan to actively explain about the 877 patent in particular as both validity and infringement of the claim are recognized."
SK Innovation is welcoming the recent preliminary ruling made by the ITC. Based on the preliminary ruling, the company plans to be much more aggressive in trying to overturn the ruling on trade secret infringement. President Kim Jun of SK Innovation and Chairman Kim Jong-hoon of SK Innovation's board of directors are betting everything on President Joe Biden to overturn the decision made by the ITC.
SK Innovation said in a statement that the recent ruling made by the ITC recognizes the company's independent techniques that are developed through long years of R&D.
"SK has been working on battery technologies since the middle of the 1980s and SK's batteries are globally recognized for safety, charge amount, and charging time." said one representative of SK. "The company plans to continue to work on technology development in order to develop ecosystems of various industries such as electric vehicle through the company's batteries."
Staff Reporter Kim, Jiwoong | jw0316@etnews.com