The cooperation between Samsung Electronics and Samsung Display is drawing much attention as it brings commercialization of the world's first QD (Quantum Dot) display TV one step closer and sets up an important stepping stone for the QD display panel technology to become the next-generation large display technology for Samsung Display.
QD display is a display that has improved color gamut as it has QD color filters on top of a blue OLED that emits blue light. Because it is a technology that has never been attempted before, there were huge concerns about commercialization and marketability. In particularly, there were mixed opinions on quality, yield, price, and production capacity.
Samsung Display's Q1 line has a capacity of 30,000 substrates (8.5th generation) per month and is only able to make about 2 million TVs (50 to 60 inches) annually. Considering the fact that 200 million TVs are shipped globally every year, the production capacity of the Q1 line is very low.
However, the story changes once Samsung Electronics receives QD display panels from Samsung Display. Samsung Display will be able to increase production capacity of QD display panels by making additional investments once Samsung Electronics, which is the world's biggest TV manufacturer, starts to receive its QD display panels and it will also have easier time securing other customers as well as Samsung Electronics using Samsung Display's QD display panels proves their quality.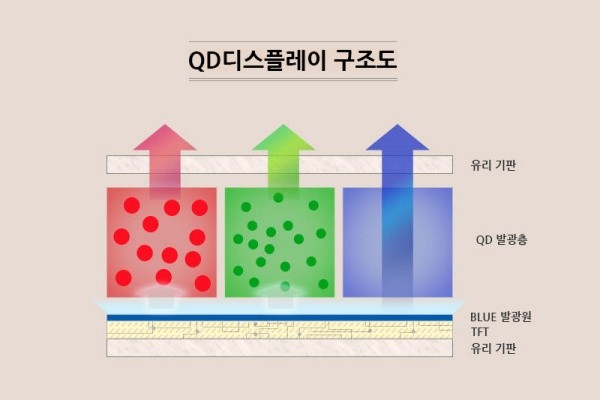 According to the industry, it is reported that Samsung Display invested about $2.7 billion (3 trillion KRW) out of $11.7 billion (13 trillion KRW) that is designated for QD display panels. With this cooperation, there is a better chance of Samsung Display starting to make serious investments to extend its QD display panel production line in the near future.
Kim Ki-hyeon, who is the director of a display market research company called Stone Partners, predicted that there is a chance that Samsung Electronics will request extension of additional production lines as stable supply of display panels is important from a TV manufacturer's standpoint.
Once Samsung Display raises production capacity of QD display panels, it will then begin to look for other customers as well aside from Samsung Electronics.
Commercialization of QD displays is closely related to competitive edge of South Korea's display industry as well. Although Samsung Display and LG Display have been the leaders in the global display market, concerns about their next-generation large displays have never stopped. As the global LCD market has become a red ocean due to rapid growth of Chinese display makers backed by the Chinese government, Samsung Display and LG Display lacked preparations on their next-generation large displays that can replace their LCDs.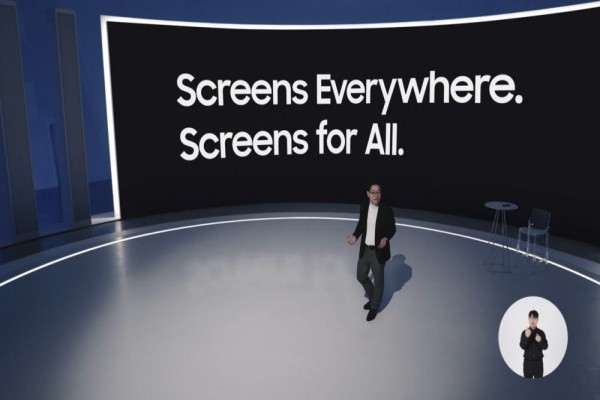 Although LG Display and Samsung Display possess W-OLED technology and QD display technology respectively, they have yet to reach a level where their technologies can be leading technologies in the global market. Although LG Display is looking to ship 8 million W-OLED display panels this year as its technology has made some growth, Chinese companies are forcing LG Display and Samsung Display to develop their next-generation large display technologies as fast as possible as they are growing their business sizes by taking advantage of increased demands from COVID-19. It will be interesting to see whether Samsung Electronics and Samsung Display will be able to make breakthroughs by working together in commercialization of QD display.
It is expected that Samsung Electronics and Samsung Display will discuss about detailed talks and methods of cooperation regarding commercialization of QD display TVs. How they are going to adjust their eye levels will be the key to their cooperation. It is reported that QD display's production cost is significantly more expensive than that of W-OLED display.
There is a great chance that Samsung Electronics will strongly request Samsung Display to secure price competitiveness. As a result, Samsung Display will have to work on tasks such as improved yield, stabilization of quality, and establishment of a mass-production system. Depending on how the two companies negotiate, release date, size, and product position will be determined.
It is reported that Samsung Display is planning to start production of QD display panels in this coming November and supply the panels for Samsung Electronics' new 2022 premium TVs.
Regarding this plan, a representative for Samsung Display said that Samsung Display cannot disclose any information related to its customers.
Staff Reporter Yun, Geonil | benyun@etnews.com