Tesla plans to double the number of its charging stations in South Korea this year. Its decision comes from the fact that it is set to release its "Model Y" in South Korea in the first half and it will make Tesla the automaker with the most charging stations in South Korea. It will be interesting to see whether Tesla can continue its positive run in South Korea's electric vehicle (EV) market this year with "Model Y" at the front of the line after the company's "Model 3" became the most sold EV in South Korea in 2020.
According to Tesla Korea, Tesla has secured 27 charging stations throughout South Korea and plans to install additional "Superchargers" that are the company's fast charger designed for its electric vehicles (EV). Considering the fact that the company normally installed four to five chargers at a charging station, it is estimated that the company will install additional 120 to 130 Superchargers. The company is currently operating 182 Superchargers at 33 charging stations and it will be operating more than 300 Superchargers by the end of this year.
Once 400 to 500 "Destination Chargers", which are the company's slow chargers that are currently installed at 144 charging stations in South Korea, are added to the number of Superchargers, the total number of chargers that the company will be operating by the end of this year will be around 800 chargers. It is expected that numbers of Superchargers and Destination Chargers will continue to increase as the company is constantly looking for many and unspecified partners in order to build additional charging stations.
Particularly, Superchargers that will be installed by the company this time are its latest super-fast chargers called "V3" and they provide a charging speed up to 250 kW. Tesla's EVs will have a range of 120 kilometers with just 5 minutes of charging from the V3 Superchargers. The charging speed of the V3 Supercharger will be halved from that of 120kW Superchargers that Tesla is currently operating in South Korea.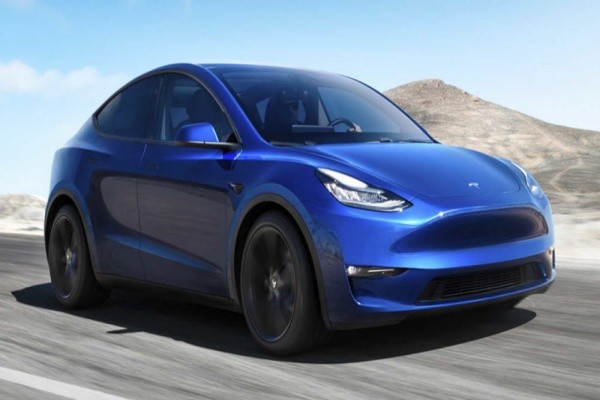 It is reported that Tesla Korea is preparing to receive necessary certifications for the V3 Supercharger.
Tesla sold 11,003 EVs in South Korea last year and recorded a market share of 38%. This year, it will release its economic SUV model called "Model Y" that is currently the most popular model in the United States.
"Tesla Korea is working on receiving necessary certifications as it plans to expand its own charging infrastructure." said one official from the industry. "Number of Tesla's charging stations will continue to increase throughout the year as the company is constantly looking for people and companies that will provide the land for its charging stations."
Meanwhile, Hyundai Motor Company is also working on increasing the number of its super-fast chargers. After installing six "Hi-Chargers (up to 350 kW)" in Goyang, Daegu, Jeju, and Pohang last year, it plans to install 120 Hi-Chargers in cities and near 12 freeways that connect eight regions in South Korea this year. Unlike Tesla's Superchargers that can only be used for Tesla's EVs, Hi-Chargers will be operated so that they can be used for any EV from any automaker. In case of "Ioniq 5", Hi-Charger is able to charge 80% of the battery in 18 minutes.
Staff Reporter Park, Taejoon | gaius@etnews.com