LG Electronics has announced its plan to target the Mini LED TV market in the upcoming year by introducing its new Mini LED TV "LG QNED TV". The company emphasized that the LG QNED TV is applied with the top technologies when it comes to brightness and color representation out of all LCD TVs that are on the market.
It is expected that there will be a new competitive structure forming in the global Mini LED TV market as LG Electronics, Samsung Electronics, and Chinese TV manufacturers are set to launch and introduce their new Mini LED TVs.
LG Electronics held an online presentation on Tuesday with Nam Ho-joon who is the manager of HE (Home Entertainment) Division's research institute, Lee Jeong-seok who is in charge of HE marketing communication, and Baek Seok-pil who is in charge of TV product planning in attendance and introduced its LG QNED TV for the first time.
The LG QNED TV is applied with more advanced technology than the LG NanoCell TV and has drastically upgraded performance compared to normal LCD TVs. First, the TV has tiny LEDs that are 10 times smaller than the current LCD TVs' light source as its backlight. About 30,000 LEDs will be used for an 86-inch 8K TV. Local dimming zones of the backlight can also be subdivided resulting in much better contrast ratio that is seen as a weakness of LCD TVs. The LG QNED TV will come with about 2,500 local dimming zones.
The LG QNED TV is also applied with a new technology called "Quantum NanoCell Color Technology" that combines its Nano Cell technology and quantum dot technology. Light that comes out through a backlight goes through nano cells and quantum dots and is able to express pure colors that are closer to actual colors.
LG Electronics plans to sell ten LG QNED TV models that are available in 8K or 4K resolution and come with extra-large screens. Exact details about the lineup will be introduced during CES 2021 that will be held next month.
"LG Electronics plans to have OLED TVs with spontaneous emission technology as the very top models and target the premium LCD TV market through its lineups of LG NanoCell TVs and Mini LED TVs." said Manager Nam Ho-joon.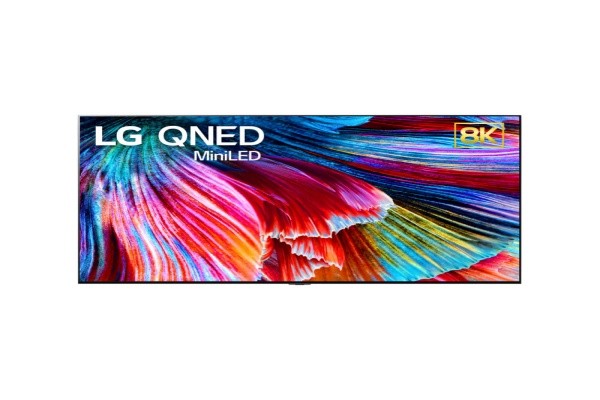 It is expected that Mini LED TVs will become the trend in the global TV market in 2021. Samsung Electronics and LG Electronics will introduce their new Mini LED TVs while Chinese TV manufacturers, which began introducing their Mini LED TVs last year, will come up with many new Mini LED TVs.
Although all of them use same Mini LED technology, the competitive structure is likely to be very complicated as each TV manufacturer looks at the market differently. While Samsung Electronics will place its Mini LED TVs above its premium TVs, LG Electronics will place its Mini LED TVs below its premium TVs.
Samsung Electronics plans to have its Mini LED TVs as ultra-premium TVs. While its Mini LED TVs use tiny LEDs as the backlight just like any other Mini LED TV, it plans to differentiate its TVs from others by applying its advanced quantum dot color filter technology. Samsung Electronics, which is the leader in the global QLED TV market, possesses the most advanced quantum dot color filter technology in the world. As a result, its Mini LED TVs that incorporate tiny LEDs along with quantum dot color filter will be more expensive than its QLED TVs and placed at the top of its TV lineup.
On the other hand, LG Electronics will still have its OLED TVs at the top of its TV lineup and place its new Mini LED TVs right below its OLED TVs. The company also emphasized during the presentation that there are gaps in technology and quality between OLED and Mini LED.
While Chinese TV manufacturers such as TCL and others are selling their Min LED TVs as their highest premium LCD TVs, their products are still viewed below Samsung Electronics' QLED TVs and LG Electronics' OLED TVs.
Ultimately, consumers will have the final say on whether Mini LED TVs will be viewed as ultra-premium TVs or mid-upper level TVs within the global TV market.
A world leading market information provider TrendForce estimated that sales from the global Mini LED market in 2021 would be $131 million and see a 900% jump from this year.
Staff Reporter Park, Sora | srpark@etnews.com & Staff Reporter Kwon, Geonho | wingh1@etnews.com