Samsung Display will withdraw from LCD business completely in March next year. It has decided to close L8 fab in Asan that have been manufacturing large LCD panels. Samsung also signed a contract to sell its LCD plant in China. Samsung, which has been manufacturing LCDs close to 30 years since the early 1990s, is now going through a transition period to a next-generation technology. It has become important for the corporation to promote QD (Quantum Dot) display that Samsung Display has been paying attention to.
According to the industry on November 22, Samsung Display decided to shut down the L8 fab in March next year. It is reported that the company recently informed its decision to related companies.
Although the company was planning to pull away from LCD business by the end of this year, it temporarily adjusted timing to shut down the operation considering current circumstances such as the COVID-19 pandemic and global increase in demands for LCD panels.
Now, the company has finalized the timing to shut down the operation. "Samsung Display is currently in negotiations with multiple companies regarding selling remaining LCD equipment at the fab." said one industry official who is familiar with Samsung Display's decision. "The company will decide on buyers of the remaining LCD equipment in February next year and close down the fab in the following month."
Samsung Display has been manufacturing large LCDs for TVs from the L8 fab and its plant in Suzhou. It already signed a contract to sell the Suzhou plant to CSOT.
Closure of the L8 fab means that it will not be long before Samsung completely pulls away from LCD business. Although few L7 lines are currently manufacturing LCDs, the production size is insignificant.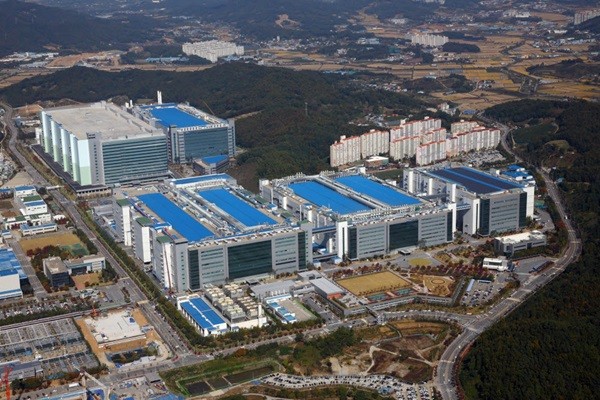 It is reported that Samsung Display is currently in negotiations with two Chinese LCD-related companies regarding selling remaining equipment left at the L8-2-1 line after it sold equipment used for the L8-1-1 line to Efonlong early this year. Samsung Display and the two Chinese companies are discussing about price, method of sale, and timing of demolition.
Transition to QD display has become more important as Samsung Display prepares to stop LCD production as the company needs to fill gaps left by LCD with QD display.
Samsung Display has chosen QD display as the next-generation large display technology and announced its plan to invest $11.7 billion (13.1 trillion KRW) until 2025. It began bringing in necessary equipment since last year.
The industry predicts that Samsung Display will be able to manufacture about 30,000 QD display panels per month starting from the second half next year.
This production capacity is equivalent to about 180,000 and two million (based on 100% yield) 55-inch QD displays per month and year respectively. These numbers are low considering that about 200 million TVs are sold globally in single year. As a result, the display industry believes that Samsung Display's competitive edge in QD display will be improved once the company speed up its investment in QD display.
One industry official said that performance of QD display will be determined based on how much Samsung Display invests in the display.
Staff Reporter Yun, Heeseok | pioneer@etnews.com