Genesis brand is attempting to become the first in the global electric vehicle industry to incorporate wireless charging capability into its electric vehicles that will be launched in 2021. This capability helps charger to recognize the electric vehicle and assists the vehicle with parking and charging at the same time.
Also, the company plans to apply "P&C (Plug and Charge)" technology, which is able to verify the user and charge him or her the appropriate cost of using charging station, to every trim of electric vehicles.
Hyundai Motor Group is attempting innovative technologies that even Tesla has yet to attempt through the Genesis brand.
According to the industry on Thursday, Genesis is incorporating P&C technology into its first electric vehicles "eG80" and "JW (project name)" that will be launched in 2021. P&C technology is a technology that is able to verify the user and have payments made automatically just by plugging in charging cable from either fast or superfast charging station. It removes the complicated procedure of using a credit card or corresponding card in order to go through an authentication process. It also supports "car pay".
Although some automotive manufacturers such as Porsche are conducting pilot tests on this technology in the United States, they have yet to reach a level of commercialization. Genesis' image as a leader in electrification will be vastly improved when the company's electric vehicles with P&C technology are launched in 2021.
Also, the company plans to provide the industry's first wireless charging technology as an option. This technology was developed along with WiTricity that is a leader when it comes to wireless charging of electric vehicle. Considering the current level of this technology, the technology will be able to provide a speed of 6 to 8 kWh.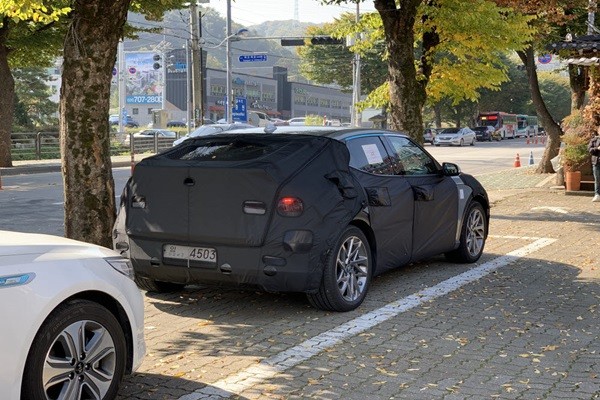 Because wireless charging requires a separate construction at charging station, it is only offered as an option for upper trims. However, because standardization of wireless charging is currently taking place in Europe and the United States, it is expected that the technology will only be available locally starting from the second half of 2021.
Genesis is also working on home chargers specifically for its electric vehicles. It plans to develop 7 kW and 11 kW chargers, and they are expected to be applied with the company's unconventional design.
"Wireless charging, P&C, and exclusive home chargers will be at the core of Genesis' strategy in targeting the global electric vehicle market." said one industry official. "Because the company's goal is to target the global market, it is focusing heavily on raising level of competition of its products and technologies."
Regarding these new technologies, Hyundai Motor Group stated that it cannot disclose any detailed technology or feature of its new electric vehicles that have yet to be released in advance.
Genesis plans to introduce "eG80" and "JW" in the second quarter of 2021 and launch them in order by the end of 2021. JW particularly is based on Hyundai Motor Group's first electric vehicle platform "E-GMP". It is expected to provide optimal driving performance and have a shockingly large interior space that has never been seen before in gasoline cars.
Staff Reporter Park, Taejoon | gaius@etnews.com