LG Display has finally succeeded in making a turnaround after seven quarters. Not only is the company facing a rapid increase in demands for LCD panels that are used for IT devices, it has also begun mass-production of large OLED panels from its Guangzhou OLED plant on full-scale and started to increase supply of small and medium-size panels at the same time. Its plan is to continue to strengthen its competitive edge in OLED with its differentiated technologies and be flexible with the global LCD market that is expected to see increased demands until the first half of next year.
The company announced on Thursday that it made $5.93 billion (6.7376 trillion KRW) and $145 million (164.4 billion KRW) in sales and operating profit respectively in the third quarter. This is the first time the company has recorded a surplus in a quarter since the fourth quarter of 2018 and it is due to increased demands for LCD and OLED panels that are used for IT products and TVs which are then used for teleworking, online education, and entertainment systems at home as more people are now staying at home due to COVID-19. Fact that its mobile division supplied plastic OLED (POLED) panels to Apple also contributed to the company's improved performance in the third quarter.
IT panels accounted for the highest percentage of the company's sales in the third quarter with 43%. TV panels accounted for 28%, which is a 5% increase compared to the previous quarter, while panels for mobile devices and other products accounted for 29%.
LG Display plans to be flexible according to changes in market demands and competitions that may occur due to the COVID-19 pandemic.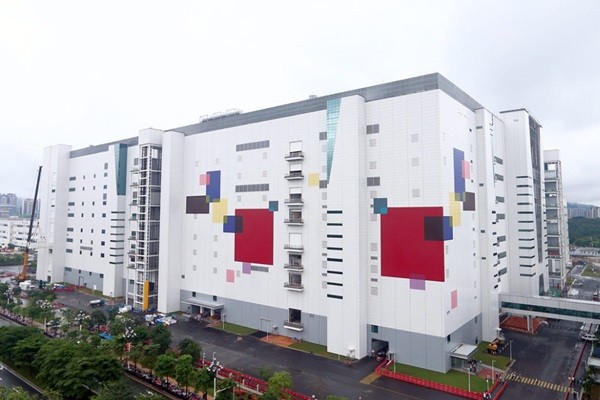 Regarding its large OLED business which now has a stable supply foundation with official shipments started to be made from the company's Guangzhou OLED plant, it will focus on securing leadership over the global market. It plans to double second-half shipments from first-half shipments and eventually supply 4.5 million panels this year. It is looking to ship anywhere between 7 million and 8 million panels next year considering production capacities of its Paju plant, which has a monthly production capacity of 140,000 panels, and Guangzhou plant.
Regarding its LCD division, it plans to convert few LCD panel production lines for LCD TVs into lines designated for IT products. Rest of the LCD panel production lines will be operated according to market conditions considering requests from its customers and available workforce.
According to the industry, LG Display decided to extend domestic production of panels for LCD TVs that was supposed to come to a stoppage this year until next year. It is reported that the company recently made its decision known to its major partners.
"We are looking at various market conditions regarding domestic production of panels for LCD TVs." said CFO Seo Dong-hee of LG Display during a conference call for the company's third quarter performance. "We are going to be flexible with it considering customer needs and available workforce."
Regarding its POLED business, it plans to raise production capacities that will be available in the second half as much as possible in order to respond to demands from its key customers such as Apple. It suggested a strategy of establishing a stable foundation for business operation by minimizing variabilities from off-season.
CFO Seo said that TVs are now utilized for various purposes such as teleworking and home training as people's lifestyles have recently changed due to the coronavirus and that the company will put in necessary efforts in order to expand its leadership in the global OLED market.
0Staff Reporter Yun, Heeseok | pioneer@etnews.com