Telefonica, which is the third largest telecommunications company in the world, is planning to commercialize open radio access network (Open RAN) technology in 2021 along with Rakuten based in Japan.
It will be interesting to see whether Telefonica is able to change the paradigm of 5G by completely changing the network operating system (OS) to an open software. South Korea's telecommunications companies are also preparing to apply the Open RAN technology while paying careful attention to changes that taking place in other parts of the world.
Telefonica based in Spain is going to collaborate with Rakuten in different fields such as Open RAN technology, network operations support system (OSS), and core 5G technologies.
It will commercialize Open RAN technology in Europe and South America while utilizing Rakuten's technical skills in Open RAN. They are going to build network equipment such as 5G base station core unit (CU), digital unit (DU), and radio unit (RU) as standardized open hardware (HW) and apply artificial intelligence-based network OS.
Telefonica introduced its roadmap for commercializing Open RAN technology.
As a preparatory stage, it will establish Open RAN pilot networks in Brazil, Germany, Spain, and the United Kingdom by early 2021. It will then apply its Open RAN technology to commercial networks as part of the first stage that will take place between 2021 and 2022. It will then establish large-scale Open RAN networks in the four countries and replace 50% of the networks of countries where it currently provides its services as Open RAN networks by 2025.
Their goal is to continue to develop Open RAN technologies by forming a consortium with leading Open RAN companies such as Intel. It is expected that Open RAN technology will allow telecommunications companies to be free from base station manufacturers and save costs and create a foundation for innovative technologies such as artificial intelligence (AI) to be applied flexibly.
This is the first time when a traditional and multinational telecommunications company announced that it would introduce Open RAN technology to its 5G networks and establish them as open networks. Telefonica currently provides its services in 25 European and South American countries and it is the top telecommunications company in many of those countries such as Spain and Brazil.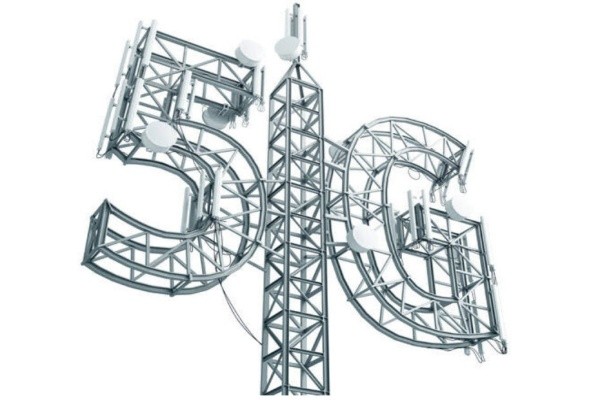 Competitions to grab upper hands in the global Open RAN market are expected to become intense due to the recent announcement by Telefonica.
Rakuten acquired a startup called Innoeye, which possesses innovative technologies in the OSS field, in order to establish itself as a top Open RAN company in the global market. It established subsidiaries in the U.S. and Singapore in order to commercialize "Rakuten Communication Platform" that provides Open RAN. Google, Facebook, and Microsoft have also begun developing related technologies in order to prepare for competitions for network OS.
South Korea's three main telecommunications companies are also speeding up their preparations to apply Open RAN technology.
SK Telecom is actively communicating within the Telecom Infra Project (TIP) established by the company and Intel, Facebook, and Nokia. SK Telecom pointed to mobile edge computing (MEC) and Open RAN as core 5G technologies during a seminar and showed its intention to commercialize Open RAN technology.
KT is preparing to apply Open RAN technology to repeaters while LG Uplus is currently working on fundamental technologies with Hanyang University.
They predict that it will be possible to apply basic Open RAN technologies in different fields such as fronthaul of base station in 2021 at the earliest if they keep pace with commercialization trends in the global market.
"Telefonica declaring its plan to commercialize Open RAN technology has a huge impact on the global market." said one expert in wireless telecommunications. "Although how Open RAN technology will be applied remains to be seen, there is a high chance that Open RAN will emerge as a general trend in the global market."
Staff Reporter Park, Jisung | jisung@etnews.com