Display panel manufacturers that represent South Korea and Japan are forecasting an intense competition regarding supplies of OLED panels for Apple Watch. LG Display and JDI, which are the two OLED panel suppliers of Apple for its Apple Watches, have begun overhauling their respective production lines for small and medium-sized OLED panel in order to increase productivity. While looking to secure more orders from Apple, they are also looking to secure other smartwatch manufacturers as their customers by expanding their infrastructures.
According to the industry on Tuesday, JDI is going to hold an annual general meeting of shareholders on August 26 and vote on a recent change that happened to its capital and issuance of new stocks and appointment of new members of board of directors. It sent out its "18th Report (business report from April 1, 2019 to March 31, 2020" and disclosed the company's state of affairs for the current year and the direction of the management for next year with shareholders.
"In this fiscal year (18th term), we have improved OLED precision and productivity through our own technologies." said JDI in its report. "We are going to improve our 6th generation deposition OLED line at our Mobara Plant starting from March of 2021 so that we can supply our OLED panels to our customers without any setback."
JDI's Mobara Plant in Chiba Prefecture manufactures OLED panels for Apple Watch. It is heard that the output is about 2,000 to 3,000 based on the current 6th generation ledger (1500 x 1850 mm). There is a high chance that the company will drastically increase its production capacity in order to respond to orders from Apple.
JDI was selected as an Apple Watch OLED panel supplier last year. Although LG Display was the sole supplier initially, JDI becoming an additional supplier formed a competitive landscape. Apple selected JDI because it wanted to lower the purchase price of OLED panel from competition between JDI and partners to secure a new profit model. JDI is looking to increase the production capacity of the Mobara fab in order to bring in orders designated for LG Display.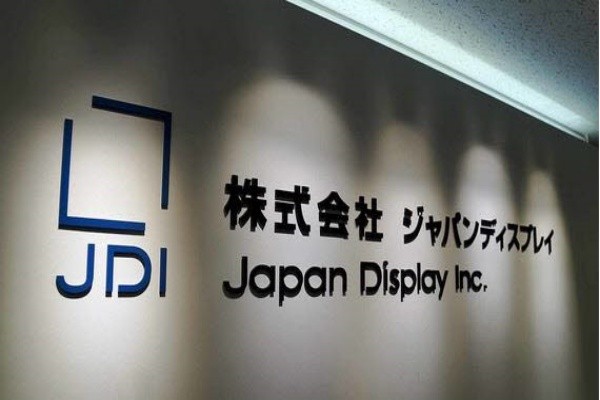 LG Display is also working on strengthening its production capacity of OLED panels for smartwatches. Starting from this month, it will transfer the volume of small and medium-sized flexible OLEDs from the E2 fab in Paju (4.5th generation, 730 x 920 mm) to the E5 fab (6th generation) in Gumi. Because increased size of the ledger input leads to increased production volume, the company expects to reduce its production cost and production speed.
LG Display has been manufacturing flexible OLEDs for smartwatches and smartphones from the E2 fab since 2013. The E5 fab is scheduled to manufacture OLED panels for new Apple Watches. Because LG Display uses the same 6th generation ledger as JDI, productivity and competitive edge will have a significant influence on their order volumes in the future.
South Korea's display industry expects that the competition between LG Display and JDI will only become more intense as time goes on as the global smartwatch market continues to expand due to the development of healthcare technologies and increased popularity for wearable devices. In particular, it is heard that Apple Watches take up about 50% of the global smartwatch market.
According to a market research company called Omdia, LG Display's market share of the global smart watch OLED panel market was 35.8% in the first quarter. JDI's market share, which was merely 0.1% last year, increased to 5.1% due to Apple's orders. As the number of smartwatch manufacturers continues to increase, other display manufacturers such as Samsung Display (11%), BOE (15.8%), and AUO (6.8%) have also become major OLED panel suppliers.
Meanwhile, Omdia estimates that the shipment of OLED panels for smartwatches this year is going to be 98.71 million units. It estimates that the number will surpass 100 million units for the first time and record 190 million units next year.
Staff Repoter Yun, Heeseok | pioneer@etnews.com