Samsung Electronics is participating in global open source projects one after the other in order to strengthen open ecosystems for next-generation driving forces such as IoT (Internet of Things), AI (Artificial Intelligence), and OS (Operating System). It is planning to prepare foundations for creating various businesses by joining open source ecosystems where businesses share technologies and experiences with each other.
According to industries on the 28th, Samsung Electronics recently joined Linux Foundation's networking project called 'Linux Network Fund (LNF)' as a platinum member, which is the highest rank. LNF, which is a project that researches into 5G or IoT telecommunication technologies based on open source, creates open telecommunication platforms and solutions that can be used not only for Smartphones but for various fields such as home appliances and self-driving cars as well.
Samsung Electronics also joined a project called Edge X Foundry in last September. This project has more than 60 members such as Dell EMC and Analog Device, which is an American chip manufacturer, and it develops technologies that will apply IoT to manufacturing industries.
Samsung Electronics is also participating in 'Iotivity' development project, which is an IoT framework for home appliances. Samsung Electronics is planning to connect every one of its home appliances through network by 2020, and it chose Iotivity, which is a technology based on a global IoT standard called 'OCF', in order to carry out its plan. Samsung Electronics also has its feet into 'Auto Grade Linux', which is an open source technology development project related to self-driving cars. All of these joint-projects are currently pushed by Linux Foundation.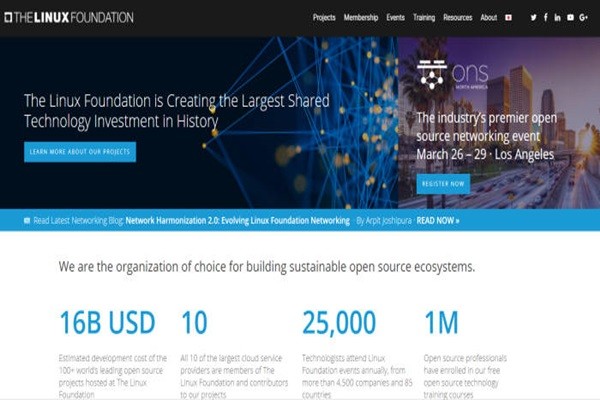 Reason why Samsung Electronics is participating in many global open source projects is because it becomes easier to jump into open ecosystems. By participating in these projects, it can develop and share technologies with various businesses and developers. It is especially advantageous from aspects of speed and stability when open ecosystems are developing important technologies such as IoT and AI. Most of open sources operates communities and has wide pools of developers.
It is also advantageous from the fact that Samsung Electronics can share experiences and business knowhows in fields where it lacks experiences. "Most of projects that Samsung Electronics is participating in are either new businesses that Samsung Electronics is working on or businesses that Samsung Electronics is currently preparing." said a representative for an industry. "Global projects are good opportunities to obtain next-generation technologies and markets at the same time."
Industries are predicting that Samsung Electronics is eyeing other projects of Linux Foundation especially Acumos Project. Acumos Project is an open AI platforms development project that is being pushed by AT&T and Tech Mahindra starting from this year and it focuses on enhancing functions of self-driving cars and drones by applying AI platforms. If Samsung Electronics joins Acumos Project, it can greatly increase its competitive edge in new businesses such as self-driving car solutions and others that it recently announced.
"Linux Foundation's projects are very appealing for Samsung Electronics that emphasizes open sources." said a representative for an industry. "It is going to look to expand its influence in global open source ecosystems by participating in various projects."
◊Linux Foundation: Linux Foundation was established in 2000 in order to research into open OS (operating system) Linux and open sources and it currently has more than 1,000 members. It is carrying out more than 70 joint-projects in various fields such as open source-based OS, telecommunication, IoT, AI, Cloud, and self-driving cars.
Staff Reporter Kwon, Dongjoon | djkwon@etnews.com