NCsoft's mobile MMORPG (Massively Multiplayer Online Role Playing Game) called 'Lineage M' is cruising through Taiwanese markets.
According to Google Play on the 19th, Lineage M is currently on the first place based on popularity of Google Play in Taiwan. Number of advance reservations of Lineage M, which was serviced in Taiwan starting from the 11th of December, surpassed 2.51 million and this is the biggest number ever for mobile games in Taiwan. Number of pre-downloads, which takes place before an official service, also recorded 630,000.
Number of concurrent connected users of Lineage M surpassed 150,000 in just 12 hours from the start of its service that started at 12 A.M. On the first day of service, Gamania had to increase number of servers from 40 to 50.
Taiwan is the biggest market for 'Lineage' except for South Korea. NCsoft signed off on a license contract for its online game called Lineage with Gamania Digital Entertainment in February of 2000 and started its first ever foreign official service of its game in July of 2000.
Number of the highest concurrent connected users and number of members for Lineage surpassed 10,000 and 80,000 respectively in just twelve days from the start of its service and emerged as the most popular online game in Taiwan.
At that time, all Taiwanese media were reportedly very surprised by expressing that Lineage M set Taiwan on fire. Popularity of Lineage in Taiwan in 2000 was very explosive. Due to its popularity, Taiwanese national computer network could not handle traffic caused by Lineage and was paralyzed few times.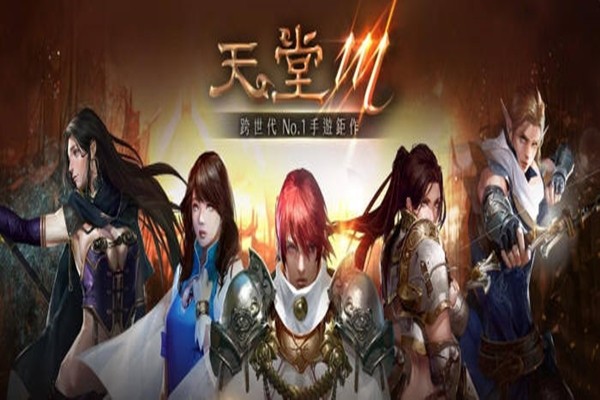 Lineage had 9 million members and highest number of connected users in single month at 700,000, and made about $690 million (750 billion KRW) for NCsoft. It emerged as Taiwan's most popular game and it even caused a data center to be established which was the first time for Taiwan's game industries.
Gamania is also in charge of publishing of Lineage M. Name of Lineage M in Taiwan is 'Tiantang M', which will be serviced in Taiwan, Hong Kong, and Macao.
Since Lineage was a huge hit in the past, it is expected that Lineage M that inherits major elements of Lineage will also be a hit in Taiwanese markets. Knowhow in service by Gamania, which has been a long-time partner of NCsoft, is also seen as another element that predicts success for Lineage M.
Result of Lineage M's initial sales in Taiwan also draws attention. In just 8 hours from the start of its service in Taiwan, Lineage M jumped to the first place of Apple's App Store. On Google Play in South Korea, it is maintaining first place based on sales for 25 years in a row.
Taiwanese baseball legend 'Chin Feng, Chen' and current number one women's player in the world 'Tzu Ying, Tai' have become honorary ambassadors of 'Lineage M and have drawn attention.
NCsoft is planning to increase number of countries where Lineage M is going to be available starting with Taiwan. Lineage M has made most sales out of South Korean games that were released this year. NCsoft made $507 million (551 billion KRW) in sales from its mobile games during this past third quarter and it made most of these sales from Lineage M.
Staff Reporter Kim, Siso | siso@etnews.com