LG Electronics is releasing $38,030 (45 million KRW) 77-inch TV, which is supposed to be next OLED TV model for LG Electronics' ultra-premium brand called 'LG Signature', in July. Considering the fact that LG Signature 65-inch OLED TV that was released for the first time in last March costed $9,300 (11 million KRW), price has jumped up by four times.
According to an industry on the 25th, LG Electronics is currently producing LG Signature 77-inch OLED TVs and is planning to release them in markets in July.
LG Electronics is currently receiving pre-orders for 77-inch OLED TV through department stores and electronic merchandisers.
"Store price of LG Signature 77-inch OLED TV is going to be around $38,030 and actual delivery will be possible starting from end of July." said a representative for a distribution industry.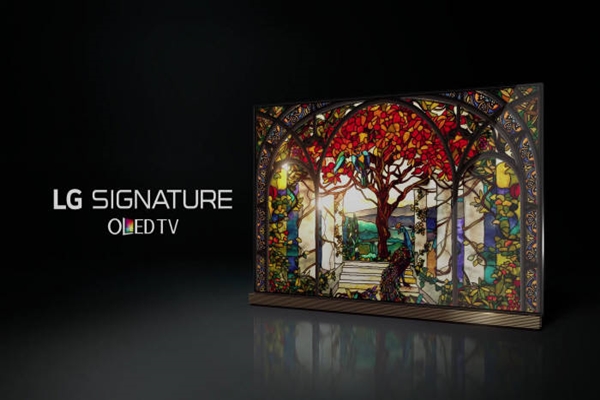 Price of LG Signature OLED TV is little bit higher than a price of normal OLED TV with same size. Although there are huge differences in prices between LG Signature products such as refrigerator, washing machine, air humidifiers and others and normal household electronics, price difference between LG Signature TV and a normal TV is relatively small.
"Because OLED TV is the highest TV lineup out of all LG Electronics' TVs, price difference between LG Signature TVs and normal TVs is smaller compared to other products." said a representative for LG Electronics.
While 65-inch LG Ultra OLED TV (65E6) costs $7,520 (8.9 million KRW), 65-inch LG Signature OLED TV costs $9,300.
LG Electronics introduced 77-inch LG Signature OLED TV at its booth from South Korea's biggest ICT exhibition called 'WIS 2016' that was held on the 17th of this month. It had attracted attentions from many spectators by exhibiting products that were not officially released yet.
"Official release date and price of 77-inch LG Signature OLED TV are still not decided." said a representative for LG Electronics.
Staff Reporter Park, Sora | srpark@etnews.com