Novaled, which is a provider of OLED material that was bought by Samsung, is continuing its trend of earning surprise. After making surplus in its first year since it was bought, its net profit during last year increased by 246%. Industries are interested in Novaled's secret in great success.

According to Samsung SDI's business report on the 13th, Novaled made $57.2 million (65.9 billion KRW) and $28.6 million (32.9 billion KRW) in sales and net profit respectively from last year. These values increased from previous year's values by 141% and 246% respectively.

Considering a fact that Samsung SDI's total yearly sales is more than $6.08 billion (7 trillion KRW), Novaled's sales do not even come close to 1% of Samsung SDI's total yearly sales. Even if its sales are compared to Samsung SDI's electronic material business's sales at $1.39 billion (1.6 trillion KRW), its sales are still insignificant.

However its profitability is outstanding as it can even cover total profit of Samsung SDI, which is its holding company. Matter of fact, its net profit was bigger than Samsung SDI's net profit ($22.3 million (25.7 billion KRW) from last year.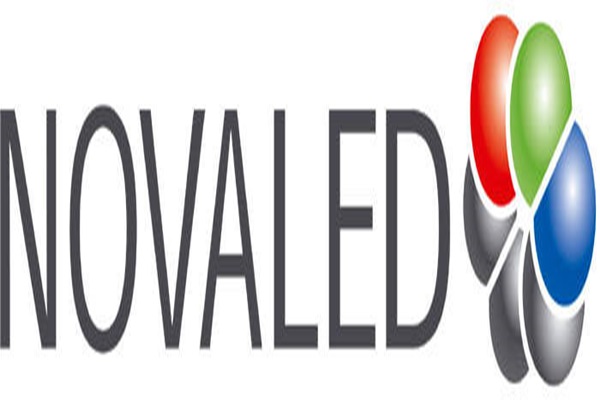 Because sales and profit are included in net profit, net profit can be bigger than amount from actually selling products.

Novaled also showed a clear positive trend in operation profit ratio.

Material's entry barrier is high as it requires long period of research and development and investments and this is why its operation profit ratio is bigger than other industries. Generally providers of material record high profit ratio in between 10 and 20%. It is heard that Novaled also recorded a high profit ratio.

It can be seen that a reason why Novaled makes so much profit is due to its advanced technical skills.

Novaled, which started as a venture company after being separated from Germany's Dresden University, has 60% of its employees as R&D scientists with Masters or Ph.D. degrees.

It has many major technologies in common material for high-efficient OLEDs and patents. It is heard that it established an unrivaled position in additive (dopant) technology that can maximize efficiency of OLED.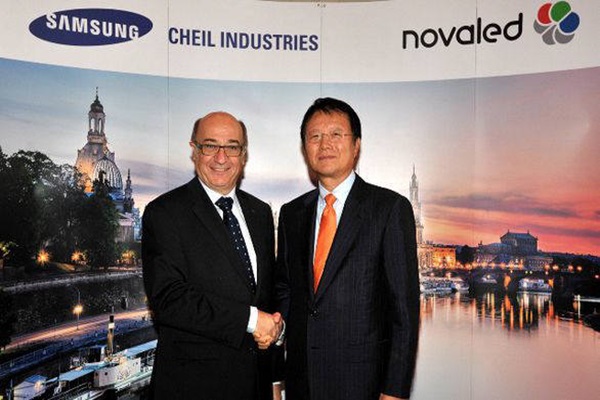 "Because Novaled is pretty much the only company that supplies dopant, it also supplies dopant to LG Display as well as Samsung Display." said a representative for this industry.

Samsung bought Novaled in August of 2013 by paying $300 million (345.5 billion KRW), which is the most amount that was used for M&A in South Korea's electronic material field. It paid that much amount to secure major material as it believed that OLED will emerge as next-generation display. Cheil Industries Inc., which was pushing for electronic material business at that time, set out to be the main agent in buying Novaled and it even competed with Doosan Group for Novaled.

As Cheil Industries Inc's electronic material business went over to Samsung SDI, Novaled became Samsung SDI's subsidiary. Although Novaled recorded net loss in 2013, it succeeded in changing loss to surplus in just 6 months since it was bought by Samsung.

OLED Display is currently changing from small size to large size. Because related markets are expanding, there are also opportunities for growth for material businesses. This is why industries are so interested on Novaled's movements in the future.

Above all, this instance will become an example for South Korean industries including Samsung that are weak in competitive edge in material. It points to active M&As that will strengthen competitive edge and develop industries.

Although South Korea was the top country in supplying LCD Displays, it lost its position to other global businesses such as Merck as foundation of major material was not set up correctly.

Staff Reporter Yun, Kunil | benyun@etnews.com