Samsung Electronics is going to start its 2018 Smartphone business by releasing 'Galaxy A5 (2018)' in South Korea in the middle of January.
Samsung Electronics is going to officially release its middle-priced Smartphone '2018 Galaxy A5 (SM-A530N)' in January. Galaxy A5 (2018) will be released by all three South Korean mobile network providers and it is likely that it will cost middle-end of 500,000 KRW ($446). Before its official release, Samsung Electronics is going to introduce Galaxy A5 at 'CES 2018', which will be held for four days in Las Vegas starting from the 9th of January.
It is expected that Galaxy A5 (2018) will look most similar to a premium Smartphone compared to all Galaxy A series that were released before.
It is going to be equipped with Infinity Display, which was first applied to Galaxy S8, and it will have 18.5:9 screen and almost no bezel. Size of its screen will be 5.5 inches and it will be a flat screen and not an edge screen. These specifications are almost similar to that of Galaxy S8 Active that was released in the U.S. Location of its fingerprint recognition sensor is moved below of its rear camera as its home button is removed.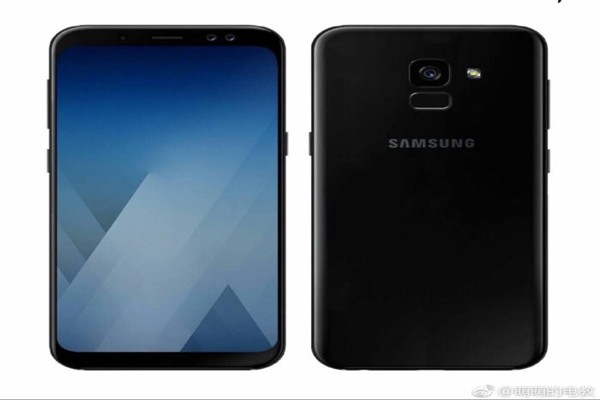 It uses Exynos 7885 as its mobile application processor (AP), which is considered as a brain of a Smartphone, and it is equipped with 4GB RAM, 32GB internal memory, and 16MP front and rear cameras. It features IP68-rated water and dust resistance and Samsung Pay and it has a 3,300mAh battery that is a larger capacity than its previous model.
Features that draw the most attention are its Bixby Voice and FM radio function. It is heard that Samsung Electronics applied Bixby Home to Galaxy A7 (2017) and that Galaxy A5 (2018) will be the first Galaxy A series to support Bixby Voice. One will be able to control services through his or her voice by using a button exclusively for Bixby. It is likely that one will be able to listen to FM radio through Galaxy A5 (2018) without using any data.
Many predict that sales volume of Galaxy A5 (2018) will be higher than that of previous Galaxy A series as consumers will select Galaxy A series over other expensive premium Smartphones due to financial burdens.
"Price of this year's popular premium Smartphones surpassed $892 (1 million KRW)." said a representative for a mobile network provider. "There is a high chance that consumers will select Galaxy A5 (2018) that is equipped with premium functions and has affordable price."
Staff Reporter Choi, Jaepil | jpchoi@etnews.com