Hyundai Capital is going to be the first within the industry to apply a package-based next-generation system called GBP (Global Base Platform) to the U.S. market.
It developed its own IT platform optimized for the U.S. market and it has been operating the platform. It is going to apply the platform to 11 other foreign corporations in the future and it is going to apply the platform to its corporations in Canada and China after the U.S.
This will be the first case within the industry where a financial company applies its own IT platform to foreign markets that have high entry barriers. By doing so, Hyundai Capital will be able to secure a favorable position while competing to have its platform become the standard for global next-generation system in the future.
According to the industry, Hyundai Capital America (HCA) has launched and started operating GBP.
GBP is an IT platform that oversees businesses and tasks related to risk management. Package solution is a solution that is developed in advance by applying industrial characteristics. Without having to develop new functions that can occur from actual work-site operations, it can be very flexible just by having its settings adjusted.
Even if types of products such as new car, used car, and personal finance change, these can be automatically processed through a package solution without having to develop a separate system. Package solution guarantees quick understanding of tasks and continuity when a person in charge is changed or new personnel is introduced.
Although few financial companies attempted to build package-based systems prior to Hyundai Capital, none of those attempts came to fruition. Not only is it difficult to develop a system that corresponds to standards of global IT, all of those attempts came to nothing as they were based on packages that did not meet domestic environment.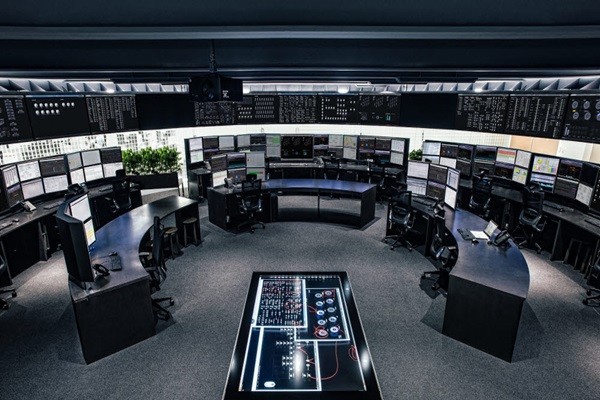 Hyundai Capital succeeded in packaging characteristics of 700 different products. It has freed itself from hard-coating that requires systems to be developed one by one and it has become the first within the industry to implement modulization that is perfect for organizing products such as interest rate, repayment, schedule, and fee.
It has reduced the time it takes for a systematic change by 70% compared to current platforms. HCA is the first corporation out of 11 foreign corporations to launch GBP.
Hyundai Capital already completed verifying the stability of GBP from South Korea and it has made GBP optimized for the U.S. market. Many positive effects from Hyundai Capital's GBP will start to be highlighted. Car's monthly installment plan and lease plan were separated into two different systems. As a result, there were many cases when data were incorrect and there were structural limitations to carry on marketing. GBP combines these two systems and resolves any issue where data are unmatching. It is also likely that number of marketing opportunities will increase greatly as a result of GBP. GBP is also seen to have drastically reduced amount of time for extracting or verifying data.
"The percentage of overlapping data from business management and sales groups is over 40% and the percentage of unused data out of data managed by an individual department reaches 80%." said a representative for Hyundai Capital's IT planning department. "By launching GBP, we have resolved any data barrier that had existed between groups and reduced total number of data by a third."
GBP is expected to help companies drastically reduce their operational costs.
GBP absorbs various tasks that cannot be handled by current IT systems and it is expected to reduce significant amount of personal expenses and work-related errors. Hyundai Capital will be responsible for any maintenance of GBP.
The reason why HCA has launched GBP is because Hyundai Capital chose expansion of its global business as a key management task. In 2019, the amount of Hyundai Capital's foreign assets surpassed $40.3 billion (49 trillion KRW) while the amount of its domestic assets was $24.4 billion (29.6577 trillion KRW). The amount of its pre-tax profits from its foreign corporations was $612 million (744.6 billion KRW) that is also twice more than the amount of its pre-tax profit from South Korea.
The launching of GBP by HCA is very meaningful from a standpoint that Hyundai Capital has started to see global results within the digital infrastructure field in addition to the software field. Global standard platform especially is seen as a key element that will determine a global business's success.
"We are going to raise digital competitive edge of our foreign corporations through GBP and our ultimate goal is to have all of our executives and employees use same system wherever they are stationed."
Staff Reporter Gil, Jaeshik | osolgil@etnews.com