LG Electronics is planning to pair its TVs with Kakao i AI speaker for the first time in order to have its TVs controlled verbally. This movement seem as LG Electronics' strategy to expand its "allies" of AI speaker that currently include Google, Amazon, and Naver.
It is expected that LG Electronics will compete with Samsung Electronics, which will launch its first AI speaker called "Galaxy Home Mini" shortly, in order to own the hub for the smart home market.
According to LG Electronics, LG Electronics is planning to pair 2020 OLED TVs that will be released by the end of this year and few new NanoCell TVs with Kakao's AI platform called "Kakao i". One can turn on Kakao i AI speaker by the command "Hey Kakao" and tell the speaker to turn on TV or turn on particular channel.
This collaboration between LG Electronics and Kakao is just a start as they are drawing a bigger picture in addition to TV. It is heard that they are planning on various services and products that are based on a combination between LG Electronics' home appliances and smartphones with Kakao i. It is likely that Kakao i will be paired with home appliances such as refrigerator, washing machine, drying machine, air conditioner, and Styler.
"We are just starting our collaboration with Kakao within the AI field." said a representative for LG Electronics. "We are strengthening open innovation by working with various AI developers."
LG Electronics is pursuing open partnership, open platform, and open connectivity. Its basic policy is to have its customers enjoy convenient AI services under any circumstances by continuing to expand its partnership with AI developers.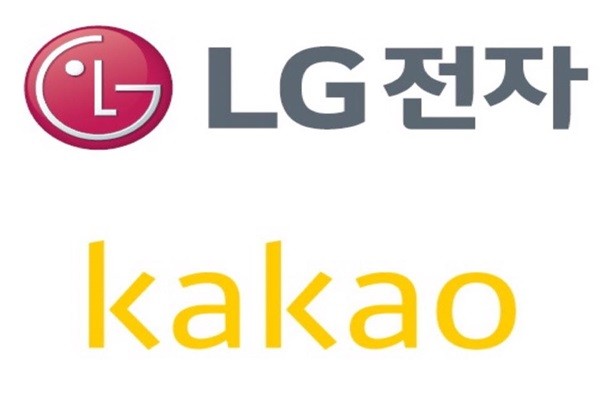 Prior to its partnership with Kakao, LG Electronics had also worked with Naver. LG Electronics applied Naver's AI platform called "Clova" to its AI speaker "ThinQ Hub". It is also working with Google and Amazon on development of similar services. A Chinese smart home company, Microsoft, and an AI autonomous driving software developer called Element AI are also working with LG Electronics.
LG Electronics' strategy is to expand its open ecosystem rather than pursuing vertical integration that internalizes every business. Rather than sticking with its platform, it looks for natural partnership with various partners in order to raise the level of utilization of its products.
While LG Electronics is looking to expand its AI ecosystem in a short period of time by increasing the number of its allies, Samsung Electronics prefers to establish its AI ecosystem centered on itself. It is looking to own the hub for the smart home market by finally launching "Galaxy Home Mini" after just introducing its first AI speaker "Galaxy Home" in 2018 and not launching it. Samsung Electronics is currently giving a Galaxy Home Mini as a free gift for those who pre-ordered Galaxy S20. It is expected to sell Galaxy Home Mini officially soon.
It is difficult to clearly say which strategy is superior.
However, Samsung Electronics' strategy is more appealing if it is guaranteed that its strategy will succeed. If Galaxy Home Mini becomes a strong smart home platform, there will be a clear reason to buy Samsung Electronics' home appliances.
"AI will be an important topic within the global IT market this year." said a representative for the industry. "It is expected that Samsung Electronics and LG Electronics will lead South Korea's AI market while competing against each other."
Staff Reporter Park, Sora | srpark@etnews.com