Korea International Beer Expo (KIBEX) will be held at aT Center between the 19th and the 21st of March of 2020.
KIBEX is South Korea's only beer expo where one can see and experience a value chain of beer industry. It is co-hosted by Beer Post and an exhibition convention company called GMEG.
First KIBEX that was held back in March had brewing equipment manufacturers, beer ingredients producers, breweries, and beer design and packing companies from 7 countries participate and it also had about 10,000 spectators. KIBEX has received positive feedbacks as more than 90% of companies that had participated in the first KIBEX are wanting to participate in KIBEX again due to active B2B (Business to Business) networking and businesses.
The size of KIBEX 2020 is going to be twice bigger than the size of KIBEX 2019. KIBEX 2020 is also expected to have way more countries that will participate. It is expected that KIBEX 2020 will establish itself as the most popular international beer expo as it will involve countries such as the U.S., which is going through a microbrew boom, Germany, England, and Belgium that have been the beer powerhouses, China that is the world's biggest beer market, and South-East Asian countries where craft beer markets are starting to be established. Also, International Beer Conference that is going to be hold at the same time is a place where people and companies will be able to share knowledge related to beer.
Many top beer experts from around the world will hold lectures on recent trends within the beer market. Many other additional events such as International Beer Awards and a presentation on new products will also be held at the same time.
This event is going to be special from a standpoint that it is going to be held right before a big change called special commercial tariff conversion. After 50 years, South Korean Government is going to apply special commercial tariff system that levies taxes based on an output of beers and remove ad valorem tariff system that levies taxes based on the price of a beer in April of 2020. As a result, the amount of tax per one liter of a beer is going to be $0.71 (830 KRW) when it is almost half of the price of a beer at the moment. As a result, experts believe that South Korea's beer market will go through a drastic change as portions of price barrier of microbrews will be resolved.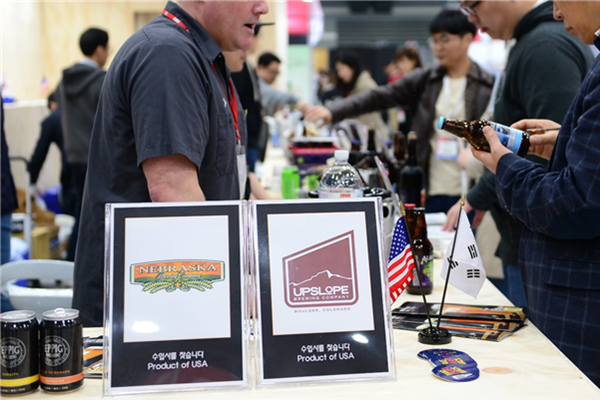 South Korea's beer market has been dynamic as the number of microbreweries has surpassed 100 in just 4 to 5 years. It is estimated that the market shares of microbrews, which are currently between 1 and 2%, will grow up to 10% as special commercial tariff is expected to be applied.
KIBEX 2020 will be an opportunity to create new businesses and to look ahead new beer businesses that are expected to be established. "KIBEX will be a bridgehead between foreign beer ingredients producers, brewing equipment manufacturers, breweries, and draft beer system manufacturers and South Korea's beer market that is expected to grow exponentially." said KIBEX. "We are going to become an international network platform where people and companies can seek for businesses in other Asian markets as well."
Meanwhile, KIBEX signed a marketing agreement with Germany's BrauBeviale, which is the world's biggest beer and beverage expo, and it can now walk shoulder to shoulder with international beer expos as it has become a member of Beviale family. KIBEX has established network with international beer expos in China, Western Europe, Eastern Europe, North America, India, and South-East Asia and it is working on informing the world about a possibility and importance of South Korea's beer industry.
One can check detailed information regarding KIBEX 2020 on KIBEX 2020's homepage and he or she can apply for participation through the homepage or KIBEX 2020's executive office. One can receive a special discount if he or she applies for participation by the 15th of December.
Staff Reporter Hyung, Inwoo | inwoo@etnews.com