'TryAngle', a platform for the next-generation blockchain projects, is finally set to be launched.
Star in Tech (CEO Moon Kyung-mi) is going to introduce the platform for the first time on the 11th. TryAngle is a contest for technology-centered startups. Startups that are selected by judges will be given various benefits.
First season will be based on blockchain. Ten global blockchain project teams will be given five weeks to talk about the strengths of their projects and they will be evaluated by various judges.
"TryAngle is going to select teams that have high potential and can be supported by the public." said CEO Moon Kyung-mi of Star in Tech. "We are going to unravel their stories through tech-centered media."
Multinational cryptocurrency exchanges such as BW, BitForex, BIKI, and OKEx Korea will be the judges for the first season. Crypto-investors such as Ethereum Classic Labs will also join the group of judges.
These cryptocurrency exchanges will select one team each out of ten teams and they are planning to list the team that they each selected on their respective cryptocurrency exchanges. If one team is selected by multiple judges, that team will be given the right to select a cryptocurrency exchange that it wants to work with.
All top ten teams will be given various benefits such as opportunities to be connected to global investors and opportunities to be given preference over others when they are evaluated to go public through the four cryptocurrency exchanges. Also, Ethereum Classic Labs and LD Capital are planning to consider making investments into these top ten teams. Ethereum Classic Labs already stated that it would invest $867,000 (1 billion KRW).
Blockchain project teams that applied through TryAngle's official website are currently going through preliminary screening by the four judges. Top ten teams will be made public through an event that will be held on the 11th.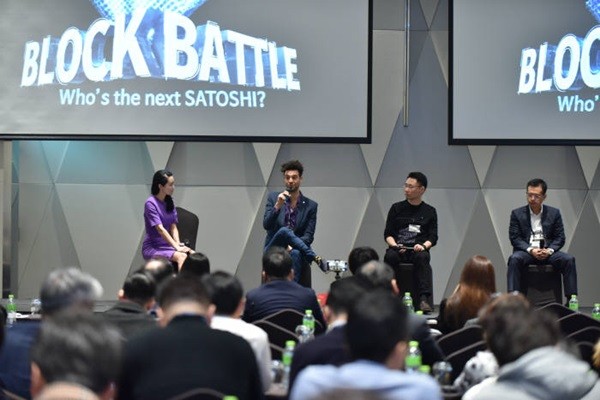 The judges will evaluate white papers and business models of the top ten teams.
They will evaluate business model, token economy, team, and community.
Top ten teams will be evaluated based on these four categories during the first season of TryAngle. Based on each standard, the judges will evaluate each team based on their own standards that they use to determine whether to list a blockchain project.
Every Monday starting from the 11th for five weeks, top ten teams will be given time to talk about their projects.
Their presentations will be broadcasted live through NaverTV, YouTube, and Tencent and they will be translated in Korean, Chinese, and English. The ranking will be decided on votes from the public and evaluations from the judges. Teams that are selected by the judges will be determined on the 9th of December. Detailed information can be inquired through Star in Tech.
Meanwhile, Star in Tech is a management company that finds and supports promising startups and promotes South Korean unicorn companies.
Star in Tech is the first South Korean management agency that was established to find and to support startups that have key technologies for the Fourth Industrial Revolution. It is going to collaborate with various associations and groups that represent venture companies and innovative companies in South Korea. Not only Star in Tech finds promising startup companies, it also connects them with veteran entrepreneurs.
Starting with TryAngle, Star in Tech along with domestic and foreign institutional investors are also going to operate similar programs through government departments, major companies, and universities to find technology-centered startups.
Staff Reporter Ham, Jihyeon | goham@etnews.com