MCNEX, which predicted that it would have the company's best annual performance this year due to expanded application of multi-cameras for Smartphones, is also seeing a golden opportunity from its vehicle camera business. It now has higher expectation on supplying more vehicle cameras as Hyundai Motor Company and Kia Motors, which are its key customers, are preparing to release many new models.
According to the industry, Hyundai Motor Group is planning to release 25 new models starting from the fourth quarter of this year until the end of next year. Including brand new vehicles such as Genesis SUV, it is also preparing models that had gone through complete change or partial change. Hyundai Motor Group, which was able to make a turnaround by making $831 million (1 trillion KRW) in operating profit in the second quarter, is looking to accelerate its growth by releasing new vehicles.
As a result, MCNEX that supplies its camera modules to Hyundai Motor Group is also preparing to supply more camera modules as Hyundai Motor Group is preparing to release new models. MCNEX is a key camera module partner of Hyundai Motor Company and Kia Motors. It is currently running as the top company in the industry by supplying front and rear car cameras and parts that are used for SVM (Surround View Monitor). Its products are used for Kia's recently released small SUV called Seltos and Genesis.
Although these cameras are optional, more customers are asking for these cameras due to their convenience.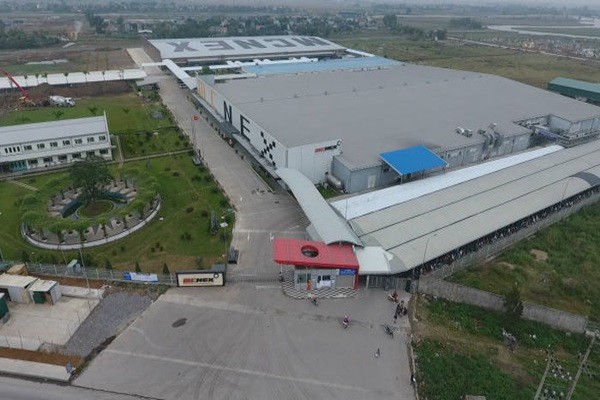 According to the industry, it is heard that at least 90% of customers who purchased Seltos, which is popular in South Korea and India, asked for these cameras as options even though Seltos is a small SUV. It is heard that about 20% of customers also ask for SVM, which is the highest specification offered and requires multiple cameras, as an option.
MCNEX is planning to make recent consumption trend and Hyundai Motor Group's plan to release many new models and to strengthen its premium models as an opportunity to expand its business.
According to the industry, it is estimated that MCNEX will make about $108 million (130 billion KRW) this year by selling its electric devices such as car camera. This amount of sales corresponds to about 10% of MCNEX's estimated annual sales ($998 million (1.2 trillion KRW)) for this year.
MCNEX is planning to continue its upward growth next year and focus its abilities on promoting its electric device business. It is estimated that the growth of its electric device business in 2020 will be at least double figures.
"We expect that our supply of camera modules will increase greatly as Hyundai Motor Group is planning to release many new models." said a representative for the industry. "As a result, we are going to focus on increasing the output of camera modules and making adjustments on necessary technologies."
Staff Reporter Yun, Geonil | benyun@etnews.com