As high-tech industries have established themselves at the center of economy, it has become more important to secure necessary technologies. Difference in competitive edge between countries and companies with technologies from those without will only grow more. There is a tendency where companies with top-notch technologies are becoming winners and companies that are in middle-standing are losing their roles.
Prime example is Google seizing the command of world's video and portal markets through YouTube. Chinese internet companies with enormous amount of funds acquiring promising video game publishers from all over the world also shows a harsh reality of winner-take-all tendency.
Although powerful nations and multinational companies are clearly trying to imperialize industries, battle is far from over.
Competitions to secure the leadership of industries such as AI, bio, IoT (Internet of Things), telecommunication, energy, Big Data, and FinTech are very fierce. South Korea has either middle or upper middle level of competitive edge in these industries compared to other countries and it is doing everything it can to secure the highest level of competitive edge.
Traditional internet companies such as Naver and Kakao and video game developers such as NCSoft, Nexon, and Netmarble are making global results in AI field. These companies are not satisfied with just their current businesses and they are continuing to attempt to expand the area of their businesses. They are looking for a turnaround as the supremacy of the video industry and the center of online games have gone to the U.S. and China respectively.
South Korea has the second biggest production size for medicine and medical supplies in the world followed by the U.S. However, only 16% of subsidiary materials and equipment needed for production come from South Korean companies. Ministry of Trade, Industry and Energy (MOTIE) is going to invest $10.7 million (12.8 billion KRW) into localizing subsidiary materials needed for production of medicine and medical supplies next year. Although it was planning to invest $1.67 million (2 billion KRW) initially, it decided to increase the amount when Japanese Government enforced with its regulation on exportation of semiconductor materials in July.
South Korean companies also started to target South Korean Big Data and cloud markets that are currently under the control of foreign companies such as AWS (Amazon Web Service).
South Korean companies such as KT, NHN, and NBP (Naver Business Platform) are carrying out large-scale investments and launching new services this year and they announced their plans to collaborate with other South Korean companies and foreign companies. They are going to focus on increasing their shares in Big Data and cloud markets where more than 80% of their shares are owned by AWS. Experts point out that South Korean companies need to establish platforms specialized for finance, medical industry, and education that South Korean companies are skilled at.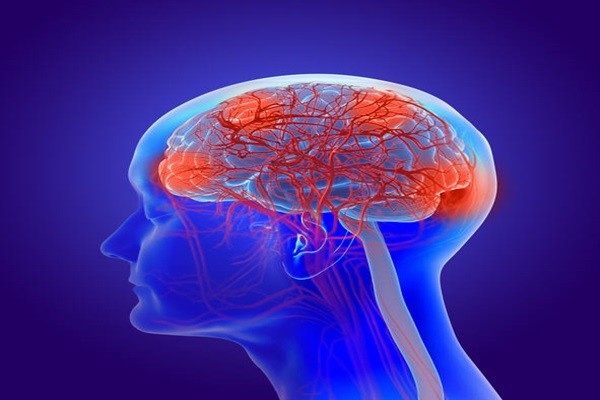 IoT industry is an industry with great conditions to produce unicorn companies (venture companies with company value of at least $837 million (1 trillion KRW)).
IoT is a key technology to implement hyper-connected society that connects devices and network from all areas. It is estimated that the IoT market will be worth about $4.19 trillion (5,000 trillion KRW) within the next five to six years.
Although South Korean IoT companies' technical skills are at least average or better compared to foreign companies, level of their technical skills compared to that of American companies is huge and the level also falls little bit short compared to that of Japanese companies. South Korean IoT companies have been facing threats from Chinese companies recently.
Although major companies' competitive edge is ranked high compared to foreign companies, competitive edge of startup companies and small and medium companies still falls short. Quality of service is very important within the IoT industry. Although it may seem difficult for small companies to approach the industry, small and medium companies can still thrive within the industry if they utilize SW (Software) platforms and telecommunication modules that are already on the market.
FinTech is seen as an area where South Korea can also manage its own independent industrial ecosystem.
South Korea is a country where credit card-based payments and culture are generalized. Distribution rate of Smartphone is high, and online purchase and transactions through Smartphones are also very active. There have been many simple payment services starting from the establishment of internet-only banks. Major internet companies such as Kakao and Naver are actively pushing for simple pay businesses using their messengers and portals.
There are also new industries that connect various industries such as finance, distribution, telecommunication, and energy. Startup companies such as BankSalad, Toss, and Lendit that provide convenience for their users are also now very active within the South Korean market. Regulation is the only barrier for startup companies. There needs to be regulations that prevent financial accidents but create an environment where industries can freely implement their ideas at the same time.
Energy industry is an industry where South Korea already has one of the world's best technical skills in some areas such as ARC (Anti-Reflective Coated Glass and Cell) technology that minimize light reflectivity from a solar module. South Korean companies such as Hanwha Q Cells have been focusing on raising generation efficiency while minimizing light reflectivity as South Korea has less amount of sunshine compared to other countries such as the U.S due to geographic reasons.
South Korean companies in South Korean energy industry must overcome biased views such as destruction of the environment. Hanwha Q Cells supplied the entire quantity of solar modules needed for Netherland's biggest floating solar power plant (1.87MW) in April of 2018. At the end of 2018, it launched a floating solar power module called 'Q.PEAK DUO POSEIDON' that only uses materials that do not include lead.
Although many countries are passionate about securing eco-friendly energy, South Korea is rather slow on adopting eco-friendly energy.
Since the first small-sized floating solar power plant was constructed in 2013, there are only 45 floating solar power plants in South Korea as of now. Capacity of these facilities just reached the MW level. This is because some people perceive floating solar power plant having negative effects on the aquatic environment.
Staff Reporter Kim, Siso | siso@etnews.com