South Korean webtoon companies have emerged as 'key players' within global contents markets. Not only their webtoon businesses are growing, there are many dramas and games that are being made based on their webtoons. South Korean webtoon companies have emerged as global contents suppliers that go toe-to-toe with Japan that is the empire of cartoon.
Naver Webtoon made about $59.8 million (72 billion KRW) in sales last year. In comparison, it made $28.2 million (34 billion KRW) in sales in 2017.
It is continuing to enjoy an upward trend this year as well. "MAU (Monthly Active Users) in the first quarter exceeds 55 million people that is about 9 million people more than the MAU of the first quarter of last year." said CEO Han Sung-sook of Naver during a conference call for announcing its performance in the first quarter. "Because our paid preview service in American and South-East Asian markets is bringing positive reviews, we expect to see increased sales in the second half."
Naver Webtoon is showing the most noticeable growth within the American market. It entered the American market in 2014 as LINE Webtoon. Its products that are available in South Korea are translated into English.
According to Naver, LINE Webtoon was placed first based on MAU within the American market in the fourth quarter of last year. It is focusing on creating an ecosystem by planning paid products through its preview service and sharing advertisement profits from work with writers.
Kakao's webtoon and web-novel platform called Piccoma, which is available in Japan, had a turnover of $30.7 million (37 billion) in the second half. This turnover is 127% increase compared to the turnover from the second quarter of last year. Piccoma was launched by Kakao Japan in 2016 and is currently ranked first and second based on the popularity and the sales within Japanese Google Store's books section respectively. Piccoma's MAU is about 4 million.
Kakao invested about $33.2 million (40 billion) through KakaoPage last year and acquired some of the shares of Daewon C.I., Haksan Publishing, and Seoul Media Comics that are South Korea's three biggest publishing companies. Its plan is to strengthen originality by securing IPs (Intellectual Property) and to secure the lead in contents distribution ecosystem.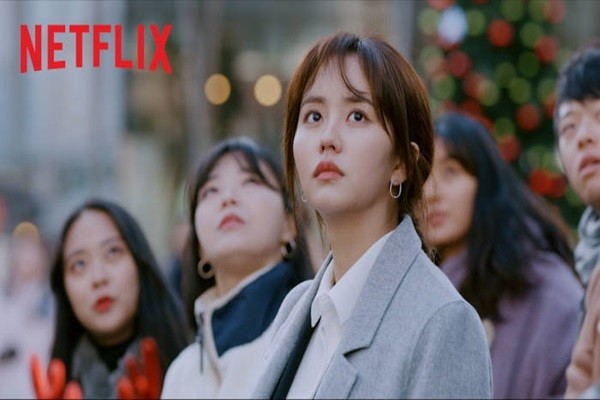 ◊Naver Webtoon Grows as Asian Netflix
Webtoon companies are very active as they are crossing over the border of comics industry. Dramas that are made based on webtoons are prime examples.
Naver Webtoon set up its subsidiary Studio N last year and is working on making video contents on its own. Most of dramas that are scheduled for the second half are based on direct and indirect participation from Naver Webtoon. Naver Webtoon's goal is to have writers grow as corporate bodies that possess IPs. It is also holding open exhibitions that award millions of dollars in prize continuously.
Kakao is also making webtoons that are published on Daum and KakaoPage as dramas. Some of them are made through its subsidiary Kakao M while others had their publication rights sold. 'Love Alarm' was produced by Netflix. Kakao M is already one of South Korea's top producing companies. Agencies such as BH Entertainment, J, WIDE-COMPANY, Soopent, Starship Entertainment, and E&T Story Entertainment that have popular celebrities are its subsidiaries.
Both Naver and Kakao are planning to increase video contents that target South Korean and Asian markets and gradually expand their businesses towards Western countries. As global OTT (Over-The-Top) services such as Netflix have expanded their businesses, it has become easier for companies to enter global drama and movie markets than before.
OSMU (One Source Multi Use), which is based on a webtoon, was once a trend within gaming industry. Games such as 'Noblesse', 'God of High School', 'Hive', are 'Along with Gods' that are already popular among the public are based on webtoons. Although some games succeeded in promotion, some of them could not meet the level of popularity of their respective webtoons.
"Although the number of games made by South Korean gaming companies has gone down recently, there are still many plans and suggestions for games based on webtoons." said a representative for South Korea's gaming industry. 'Moonlight Graver', which is actually based on a web-novel, is currently being developed as a MMORPG by XLGames that invested tens of millions of dollars.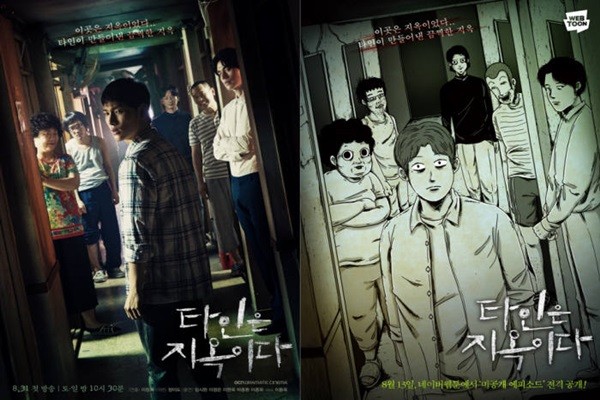 ◊Webtoon business currently lacking profitability
Naver and Kakao are making no profit from their respective webtoon businesses. Compared to the growth of their webtoon businesses, the amount of their deficits is growing. It is heard that Naver Webtoon faced $44.8 million (54 billion KRW) deficit last year. In comparison, its deficit in 2017 was $28.2 million (34 billion KRW). KakaoPage, which is leading Kakao's contents business, has an operating profit ratio of 5.7% that is lower than an average internet company.
The majority opinion believes that Naver and Kakao need go through their deficits as they increase their investments. Naver participated in a recapitalization worth $174 million (210 billion KRW) carried out by Naver Webtoon in 2018 alone. KakaoPage also participated in a recapitalization worth $83.0 million (100 billion KRW) earlier this year.
"It is impossible for industries such as contents and especially webtoon that need to secure creators to make a profit in a short period of time." said a representative for a search engine company. "Because it is important to secure a value chain that can put out popular work continuously, there will be investments made continuously by webtoon companies for a while."
Staff Reporter Kim, Siso | siso@etnews.com