South Korean Government is going to push to localize raw materials and subsidiary materials from biopharmaceutical industry such as virus filter starting from next year as it tries to counter Japanese Government's regulation on exportation of semiconductor materials.
According to government agencies, Ministry of Trade, Industry and Energy (MOTIE) is planning on a project regarding localizing raw materials and subsidiary materials starting from next year. As Japanese Government's regulation starts to affect other industries besides semiconductor and display, it is going to double the initial budget to have a better response against unknown situations.
As Japanese Government removed South Korea from its white list of favored trading partners, microorganism, poisons, and equipment and devices used in biopharmaceutical industry are seen as possible items that may be affected by Japanese Government's regulation. Microorganism and poisons can be imported from other countries besides Japan. However, equipment and devices such as culture medium, centrifuge, and lyophilizer are usually imported from Japan.
MOTIE is currently paying close attention on how Japanese Government's regulation will impact on supply and demand of such equipment and devices for South Korea's biopharmaceutical companies and it is also working on localizing equipment and devices at the same time. MOTIE focuses on raw materials and subsidiary materials that are heavily dependent on foreign companies.
First item that is expected to be localized is virus filter, which is used to filter impurities during production process of biopharmaceuticals. It is heard that more than 90% of virus filters used in South Korea come from Japan. Because South Korea is no longer on Japanese Government's white list, South Korean companies are able to import virus filters once they receive an approval from Japanese Government.
Besides virus filter, cleaning agent that can be easily replaced, culture medium that is a high value raw material and subsidiary material, and production equipment are also seen as items that will be localized. MOTIE is currently looking at five years at the maximum and it is going to increase localization rate of raw materials and subsidiary materials that is currently at 16% up to 30%.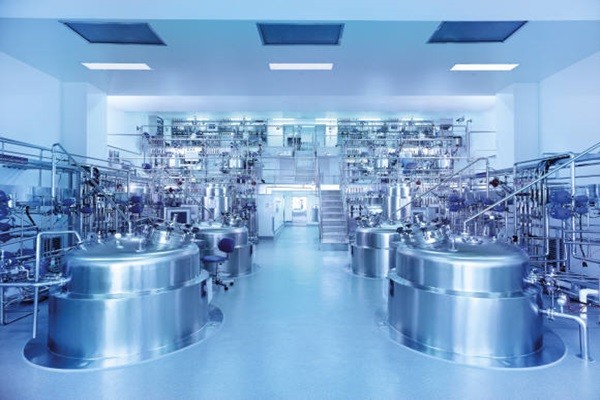 MOTIE is going to decide on which raw materials and subsidiary materials are going to be localized first early next year and start necessary development phase sometime during the first half of next year. It is going to actively listen to South Korea's bio companies such as Celltrion and Samsung BioLogics and decide on the direction of its project. Because this project is a medium to long-term project, MOTIE is going to first carry out pilot projects and make necessary adjustments afterwards.
"Although this project was also proposed when we announced our strategy to innovate bio-health industry in May, we decided to increase the budget and the range of this project when Japanese Government made an announcement on its regulation." said a representative for MOTIE. "We are going to form a committee comprised of experts once the budget is set to select raw materials and subsidiary materials that need to be localized right away and begin working on the project."
Budget for this project is currently being evaluated by Ministry of Economy and Finance (MOEF) and it is heard that minimum of $3.33 million (4 billion KRW) will be invested right away in 2020. MOTIE is planning to maximize the budget as much as it can to include other raw materials and subsidiary materials and to establish a medium and long-term plan.
Biopharmaceutical industry is also working fast to lessen its dependence on Japan. Celltrion is currently working on replacing about 20 raw materials and subsidiary materials that were imported from Japanese companies with the ones from the U.S. and German. Although Asahi Kasei's 'virus filter' is the only strategic material that is imported from Japan, it picked 20 items in order to minimize any uncertainty in the future.
Korea Biotechnology Industry Organization also found out about possible damages and difficulties and requirements to localize raw materials and subsidiary materials through South Korean biopharmaceutical companies. It is going to do further investigation until September and send its report to MOTIE.
"Cosmetic industry started to localize titanium dioxide that is mostly imported from Japan and bio-material industry also started to localize two raw materials." said a representative for Korea Biotechnology Industry Organization. "We are going to carry out further investigation until September and make necessary report to MOTIE."
Staff Reporter Jung, Yongcheol | jungyc@etnews.com