Gaming PC has suddenly emerged as a mainstream product after being a niche product. Gaming PC is a computer made for games. It can be a desktop or a laptop and it relatively has high specifications. Consumers that need PCs with high specifications for graphic work and others also use gaming PCs. People begin to use gaming PCs for other reasons such as office work, animation work, design, and video editing.
Although the size of PC markets in the world remains the same or is decreased annually, gaming PC markets are growing at a rapid pace due to increase in number of people who play games and expansion of e-Sports market. Small and medium companies as well as Samsung Electronics and LG Electronics and multinational corporations are also in the gaming PC market and are setting their own strategies to expand their businesses.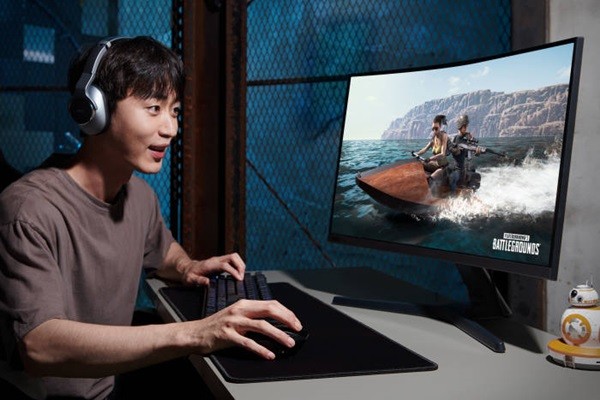 ◊Gaming PC market growing at a rapid pace
According to a market research company called IDC, sales volume of computer monitors in South Korea has been on a decline every year. Sales volumes in 2017 and 2018 are similar as they are 3.033 million units and 3.056 million units respectively. Sales volume is expected to go down this year as it is estimated at 2.877 million units.
On the other hand, gaming monitor market is growing at a constant pace. Sales volumes increased every year for the past three years as sales volumes of 2016, 2017, and 2018 were 47,000 units, 95,000 units, and 144,000 units respectively. 179,000 units are estimated to be sold this year.
Growth of the gaming PC market is also recognized globally. According to NVIDIA's data that was announced at an investor briefing session earlier this year, gaming laptop markets were worth more than $12 billion in 2018. Five years ago, they were worth about $1 billion.
According to data of a market research company called Market Research Future, it is estimated that the gaming laptop market will be worth $22 billion in 2023 after growing at an average annual rate of 22% after 2016.
Reason why gaming PCs are so popular is because huge popularity that is drawn by advanced PC games. PCs with high specifications that can provide high-quality graphics are needed to enjoy advanced games properly. Manias who enjoy games are never hesitant on purchasing expensive devices. Game developers are also helping the growth of the PC market by releasing console games in a PC version.
Current PC and monitor manufacturers are also strengthening their gaming PC businesses. Because a gaming PC requires advanced parts, its unit price is high. As a result, it can be developed into a high value product or a premium product. Samsung Electronics and LG Electronics are also looking into expanding their gaming PC businesses.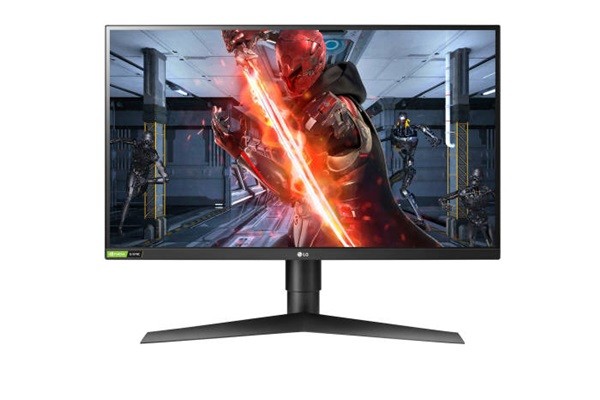 ◊Samsung Electronics and LG Electronics also introduce gaming PCs and laptops with high specifications
Samsung Electronics and LG Electronics that have led the PC market through thin and light business laptops are starting to introduce gaming PCs and are working to increase their market shares in the market.
Samsung Electronics launched 'Odyssey', which is a gaming PC brand, in 2016 and is increasing the lineup of Odyssey.
Samsung Electronics is showing its growth through a gaming monitor with high scanning rate. Scanning rate indicates number of freeze frames that can be shown in one second and it is expressed in hertz. 240Hz indicates that 240 freeze frames are shown in one second. Advanced games such as single person shooting game or racing game that require fast reflexes require high scanning rate.
Its curved gaming monitor CRG5 is a 27-inch screen with 240Hz scanning rate and it is compatible with NVIDIA's G-Sync technology. G-Sync is a technology that is implemented based on NVIDIA's graphic card and a compatible monitor and it minimizes screens from getting cut during games that change frames very quickly. Gamers almost always ask if a gaming monitor that they are purchasing is compatible with G-Sync.
CRG5 monitor is applied with Samsung Electronics' RapidCurveTM technology that provides rapid changes in frames and smooth movement and increases sense of immersion in games.
According to UDC, number of gaming monitors with at least 100Hz scanning rate in the first quarter of this year was 147% higher than the number of gaming monitors in the first quarter of last year. Samsung Electronics currently owns 42% of South Korea's gaming monitor market and is ranked first.
Samsung Electronics' gaming laptops are also drawing popularity as they are equipped with high specifications similar to that of its gaming PCs. Its new Odyssey laptop is applied with 'Jet Blade Cooling System' that controls overheating so that consumers can play advanced games for a long period of time without overheating their Odyssey laptops. Jet Blade Cooling System adds another heat pipe that sends heat from CPU and GPU to a cooling fan and increases cooling effect by increasing the area of radiation of heat by 40%. This system also allows a laptop to discharge 15% more air than before.
Samsung Electronics' Odyssey laptops are equipped with NVIDIA's 'GeForce RTX 2060' that is the latest graphic card and are applied with 8th generation Intel Core 'i7 Hexa-Core' processor. They have scanning rate of 144Hz and they are also compatible with G-Sync.
LG Electronics entered the gaming PC market in 2016. It released its first gaming monitor in 2016 and introduced its first gaming laptop in 2017.
According to the industry, sales volume of LG Electronics' gaming monitors in the first quarter of this year increased by 300% compared to the sales volume in the first quarter of last year. LG Electronics has shown rapid growth every year. It applied its LG UltraGear brand, which was only applied to its gaming monitors, to its high-performance laptops for the first time this year.
LG Electronics released LG UltraGear gaming monitor, which is the world's first gaming monitor that has 1ms response speed on an IPS (In-Plane Switching) panel. New LG UltraGear 27-inch gaming monitor (27GL850) is applied with 'Nano IPS Display' that utilizes nano-particles on an IPS panel. It accurately provides colors in nano-pixel unit. Because it can express colors exquisitely and has wide viewing angle, its users can clearly see the screen from the side without any distortion.
It has scanning rate of 144Hz that allows for rapid movement and smooth play. It is also compatible with G-Sync.
Reactions from markets are very positive. LG Electronics recently held an event through 11 Street to celebrate the launching of its new LG UltraGear gaming monitor. It provided a discount for the first 200 people and it said that all of its monitors were sold out in just 40 minutes.
"We are continuing to introduce new UltraGear gaming monitors and are strengthening the lineup of UltraGear brand." said a representative for LG Electronics. "We are going to carry out various marketing activities and actively target South Korea's gaming market."
Staff Reporter Park, Sora | srpark@etnews.com