South Korean Government is planning to file a lawsuit against Japanese Government through WTO (World Trade Organization) on full-scale. It is also strengthening administrative work preparation by preparing presentations on South Korean businesses in case Japanese Government removes South Korea from its list of white countries. President Moon Jae-in and Minister Hong Nam-ki of Ministry of Economy and Finance cancelled their scheduled vacations and are preparing for an emergency state.
"We are going to a file a lawsuit through WTO on a convenient day and we are making every necessary preparation." said Kim Seung-ho who is the head of Ministry of Trade, Industry and Energy's New Trade Order Strategy Office and stated that he received unofficial support from member states of WTO when he visited WTO's general board meeting.
First lawsuit procedure will be for South Korean Government to submit a 'request for consultation' to Japanese Government. South Korean Government is going to be very precise and accurate when writing its request for consultation as it is not easy to modify a request for consultation once it provides the range and the nature of a lawsuit.
South Korean Government is also going to seek for diplomatic solutions. It is going to try to minimize any damage between South Korea and Japan while there is a chance that a meeting can be held at ARF (ASEAN Regional Forum), which is going to be held in Bangkok on the 2nd of August, between ministers of South Korea, Japan, and the U.S.
Japanese Government's exportation regulation issue can also be discussed during the 27th round of negotiations for RCEP (Regional Comprehensive Economic Partnership) that is currently being held in Zhengzhou until the 30th.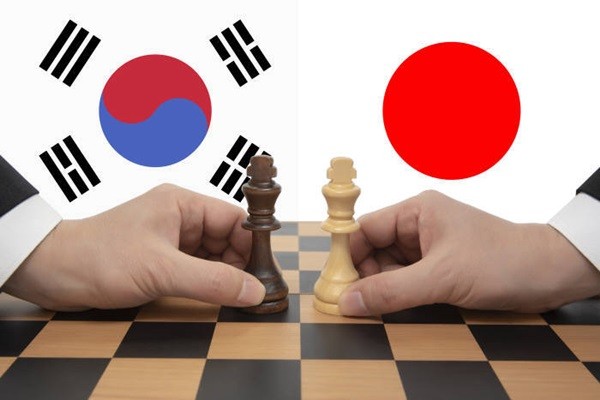 Ministry of Trade, Industry and Energy (MOTIE) feels that Japanese Government's narrow position is now known to international societies by having Department Head Kim and Department Head Yoo Myung-hee of Trade Negotiations Headquarters visit the U.S.
MOTIE emphasized that Japanese Government's exportation regulation does not meet WTO's standard towards free trade and that it can threaten global economy that has become difficult due to the trade war between the U.S. and China. Rather than facing this issue directly, South Korean Government has been putting effort to emphasize antinomy behavior of Japan that is one of the biggest beneficiaries of international free trade.
To make necessary preparations before Japanese Government's Cabinet Council makes its decision regarding its white list, MOTIE is going to hold briefing sessions for 20 different industries such as semiconductor and display regarding Japanese Government's regulation starting from the 29th. It is also going to hold local briefing sessions at the same time.
"Japanese Government's regulation practically targets most of our major industries." said a representative for MOTIE. "We are going to talk about important information regarding a chance to Japanese system, necessary preparations, and government support for possible damage from Japanese regulation."
If South Korea is excluded from Japanese Government's white list, Japanese businesses that want to export their products to South Korea must submit documents to receive an approval from Japanese Government. Because Japanese Government can also request documents from South Korean businesses that import Japanese products regarding purpose of Japanese products and who is going to use them, South Korean businesses also need to pay special attention when they are writing necessary documents.
The Blue House stated that President Moon Jae-in cancelled his summer vacation that is supposed to start tomorrow until the 2nd of August due to external and internal variables such as current issue regarding Japanese regulation and launch of ballistic missile by North Korea. Prime Minister Lee Nak-yeon and Minister Hong Nam-ki of Ministry of Economy and Finance also cancelled their summer vacations. Minister Sung Yoon-mo of MOTIE, which is the ministry primarily concerned with current Japanese regulation issue, also did not use his vacation that was scheduled in the middle of this month.
Staff Reporter Kang, Hyeryung | kang@etnews.com