Solar modules with less than 17% efficiency will be thrown out of solar module market starting from 2020. South Korean Government established a 'minimum efficiency system for solar module' and it is going to make sure that solar modules that do not meet its standard are not dealt within markets. Its plan is to increase competitive edge of South Korea's solar power market and to effectively utilize small lands. Also, it believes that South Korean businesses must compete against low-priced products from Chinese businesses with 'premium products'.
According to South Korea's energy industry, Ministry of Trade, Industry and Energy (MOTIE) and Korea Energy Management Corporation (KEMCO) decided to set the minimum efficiency of a solar module at 17% temporarily and they are going to officially apply this standard starting from 2020 after gathering opinions from various industries. Prior to this, they also decided to set up a new minimum efficiency standard to Korean Industrial Standards by end of this year and prepare ways to provide special treatment to high-efficient products.
"Reason why the minimum efficiency of a solar module is set at 17% is because South Korean Government wants businesses to develop eco-friendly and high-efficient products and gain competitive edge." said a high-ranking official from a public energy agency.
Efficiency of a solar module indicates amount of power produced compared to the area of a module. Solar modules with efficiency between 13 and 20% are currently dealt in South Korea. South Korean Government believes that 1% increase in efficiency of a solar module will lower the amount of land required to install solar modules by 4 to 6%.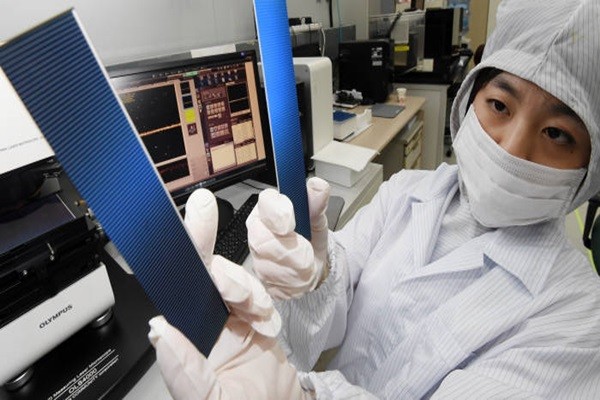 South Korean Government's plan is to overcome limitations of a small country through efficient products and weed out businesses that disturb markets with low-quality products. It also considered a current market situation where South Korean businesses have to compete with Chinese businesses through quality if they cannot win in terms of price.
Chinese solar module manufacturers' market shares in South Korea increased rapidly from 16.5% in 2014 to 27.5% in 2018 and they are expected to exceed 27.5% in 2019. Majority within the industry believes that Chinese businesses are spreading their influence within South Korean market faster than expectations. Because Chinese solar modules cost 10% cheaper than South Korean solar modules, there have been many instances where South Korean products are beat out by Chinese products for large-scale solar projects. It is heard that Chinese solar modules are currently used for 98MW solar power plant in Haenam-gun and 92.4MW solar power plant in Yeongam-gun.
South Korean solar module manufacturers such as LG Electronics, Hanwha Q Cells, and Shinsung E&G are welcoming introduction of '17% minimum efficiency system'. Not only are they confident in producing high-efficient products that are different from others, but they also expect that this system will be an inflection point where South Korea's solar ecosystem can take a step forward. Some even request South Korean Government to set the limit at 18%.
"Although our ultimate goal is to weed out low-efficient solar modules, we could not avoid capabilities of our small and medium businesses as well." said a representative for MOTIE. "We are going to finalize the minimum limit by end of this year after discussing with the industry."
Staff Reporter Choi, Jaepil | jpchoi@etnews.com