Number of South Korean consumers joining boycotts against Japanese products is growing daily as Japanese Government is retaliating against South Korean Government. Small dealers are also joining boycotts by not selling Japanese products. Japanese businesses that are doing businesses in South Korea are paying careful attention towards trend of these boycotts as they are concerned about having their sales taking a blow due to boycotts.
According to industries, boycotts such as an online post with a list of Japanese brands under a title called 'Japan's Best Brands in 2019' are spreading.
This list includes about 100 Japanese businesses from various industries. Along with key Japanese businesses, distribution, food and beverage, and fashion and beauty businesses such as Uniqlo, Descente, MUJI, Shiseido, DHC, Asahi, and Kirin are also on the list.
Boycott lists and various posts against Japanese products are spreading like wildflowers within internet communities and cafes.
Corresponding businesses are paying careful attention on whether these boycotts will have any direct impact on their sales. Prime example is a Japanese fashion brand called Uniqlo. Although Uniqlo has shown rapid business growth by making $851 million (1 trillion KRW) in annual sales for four years in a row, there is a chance that it may not be able to make such amount this year due to aftereffects of boycotts.
Actually, a representative from a civic group held a protest at Uniqlo's store in Myungdong on the 4th.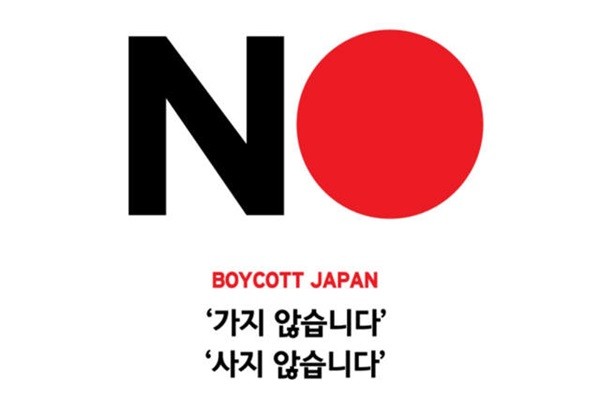 Japanese beer brands such as Asahi, which is the number one imported beer brand in South Korea, Sapporo, Kirin, and Yebisu, fashion businesses such as Descente and Mizuno, and convenience store brands such as MINISTOP and 7-Eleven are also keeping their eyes on the progress of boycotts.
Although these boycotts will have impact sales of Japanese businesses at the moment, there is a high chance that they will impact sales once conflict between South Korea and Japan starts to prolong and South Korean businesses are dealt direct blow to their businesses. In case of distribution and food and beverage businesses, there is a high chance that they will lose loyal customers as it will be easy for consumers to replace their products with others.
However, there are businesses that are being mentioned on boycott lists even though they are not Japanese businesses. 'Daiso' is a prime example. Daiso Korea is irrelevant to Daiso Japan and it does not pay loyalty fee. As a result, it feels victimized to be seen as a Japanese business and included into boycott lists.
"Although these boycotts are not full blown yet, civic groups and nonprofit organizations are beginning to take actions on full-scale." said a representative for the industry. "However, they need to pay close attention not to affect owners of franchises and South Korean businesses."
Staff Reporter Lee, Joohyeon | jhjh13@etnews.com