While regulation that bounds average monthly allowance for bundled promotional gifts at 15% eliminates current upper limit regulation, it induces financial benefits through promotional gifts to be evenly distributed.
Guidelines that did not have legal force were established as public announcement in order to secure legal effects.
It will be interesting to see whether this new regulation will grant freedom to broadcasting and telecommunication businesses with their marketing activities and create a healthy market environment for bundles while minimizing any unfair discrimination.
◊Background
Although Korea Communications Commission (KCC) placed an upper limit to regulations of bundled promotional gifts, there have been clear limitations.
Although KCC attempted to legalize upper limit to bundles, it was faced with opposition from Regulatory Reform Committee (RRC) and Fair Trade Commission (FTC).
There is clearly a loophole with upper limit regulation as it is theoretically possible not to provide promotional gifts to people in certain area and pay up to $237 (280,000 KRW) in other areas. FTC pointed out that upper limit itself impedes any benefit such as financial benefit going towards people.
KCC looked at criticisms and prepared a new plan to regulate bundled promotional gifts. It is looking to remove upper limit that has stirred controversies and secure legal effects by establishing its own public announcement.
It gathered opinions from broadcasting and telecommunication businesses and relevant departments such as FTC in order to resolve any discrimination and to vitalize relevant markets.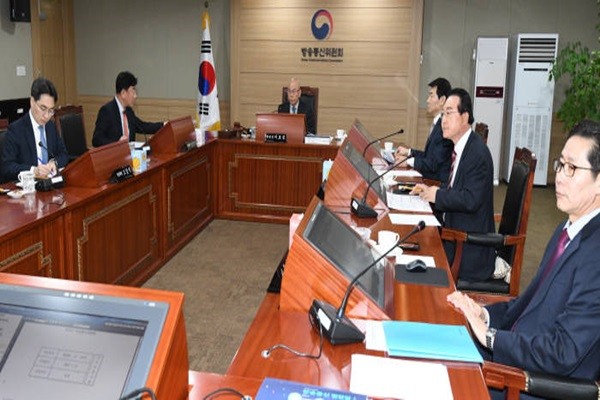 ◊Effects
It is expected that this new regulation will ease significant part of 'random' practice of providing promotional gifts.
Excessive promotional gifts between $254 and $339 (300,000 KRW and 400,000 KRW) were provided whenever a person became a new member through a particular retail store. There were cases when these gifts were not provided whenever a person requested them through a customer center. Although competitions for promotional gifts are intense in areas such as new apartment complexes, people in rural areas where selections are limited did not receive promotional gifts.
KCC is now able to eliminate such sales practice through its regulation. It is going to suspend a business or levy a fine if broadcasting or telecommunication business is found to violate the regulation.
Through this regulation, members of bundled products are now able to get equal amount of promotional gifts regardless of location.
Broadcasting and telecommunication businesses can be flexible with providing promotional gifts. They are able to establish fluid policies as standard period to calculate the amount paid is one month.
Although there is a chance that amount of a promotional gift can be different depending on the timing of joining a bundled product, it is expected that it will be structurally difficult for broadcasting and telecommunication businesses to invest marketing costs that are same as before as they have to provide promotional gifts as equally as possible. Ultimately, KCC is looking to change the paradigm of competitions from promotional gifts to contents and services and quality.
◊Tasks
Although this regulation is similar to Mobile Device Distribution Improvement Act from the fact that they are both established to resolve discrimination, the difference is that this regulation does not have a system that requires businesses to announce amount of their promotional gifts.
Broadcasting and telecommunication businesses are not required to submit information regarding the amount of promotional gifts to KCC. When there is an issue, KCC can investigate and find out if they violated its regulation or not.
However, fact that KCC cannot inspect businesses on daily basis can be seen as a limitation. Some are concerned that KCC has only secured grounds to sanction businesses and that it is up to businesses to follow KCC's regulation.
KCC is going to work with relevant agencies such as KAIT (Korea Association Information & Telecommunication) to monitor market conditions continuously. Its task is to prepare ways to manage submitted materials and others so that monthly average allowance for promotional gifts can be seen more transparently.
Communication with people who use broadcasting and telecommunication businesses is also important. KCC is worried that people may feel like they are getting less promotional gifts when they are joining bundled products during the early part of its new regulation.
"As financial profit through bundled promotional gifts will be more equal, it will bring benefits to regular users long term." said a representative for KCC. "We are also going to strengthen our communication with the people."
Staff Reporter Park, Jinhyung | jin@etnews.com & Staff Reporter Park, Jisung | jisung@etnews.com