Performance of South Korea's petrochemical industry in this past quarter did not meet expectations as it was a lot worse than last year's performance. Its performance did not meet expectations as market conditions were improving slowly due to delay in recovery of Chinese demands and reduced prices of major products. It will be interesting to see whether its performance will improve in second quarter from improvement in prices of major products and recovery of demands.
Hanwha Chemical announced that its operating profit in this first quarter was $83.9 million (98.3 billion KRW) and that it dropped by 42.8% compared to its operating profit in first quarter of 2018. However, its operating profit showed improvement compared to that of fourth quarter of 2018 when it made operating loss as market conditions had suddenly gotten worse. It made $1.91 billion (2.2362 trillion KRW) in sales in this first quarter which was 7.7% increase compared to its sales in first quarter of 2018.
Spread (difference in price between raw material and final product) has improved as production costs of polyethylene (PE) and polyvinyl chloride (PVC), which are Hanwha Chemical's major products when it comes to basic materials, has been stabilized due to reduced oil price. Its operating profit in chlorine and caustic soda (CA) increased due to increased sales. On the other hand, it continued to make operating losses in toluene diisocyanate (TDI) and polysilicon due to weak prices.
Compared to fourth quarter of 2018, Hanwha Chemical started making operating profit in solar photovoltaic sector. Its profitability has increased due to increased demands for high-quality mono (single crystal) products in American and European markets and reduced price of wafer input. It continued to make operating loss in processing material sector due to various unfavorable factors such as reduced sales in Chinese market and stricter regulation for exhaust gas in Europe.
Performance of most businesses in petrochemical industry was halved compared to their performance in 2018 due to slow demands resulting from continuous trade conflict between the U.S. and China and continuous slump in petrochemical industry.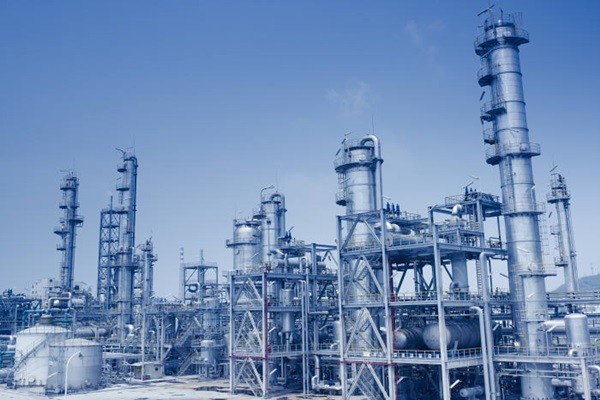 LG Chem announced that its operating profit in this first quarter was $235 million (275.4 billion KRW) and that it dropped by 57.7% compared to its operating profit in first quarter of 2018. Although its profitability in petrochemical sector has been improved due to better spread in major products, it took a major blow when it recorded operating loss in battery sector resulting from fire accidents involving ESS (Energy Storage System).
Although Lotte Chemical's operating profit in this first quarter was $252 million (295.7 billion KRW) and it improved by almost 200% compared to previous quarter, it dropped by 55.3% compared to its operating profit in first quarter of 2018. Market conditions for ethylene and PE, polypropylene (PP), and ethylene glycol (MEG) had showed weak trends.
Kumho Petrochemical made $123 million (144.2 billion KRW) in operating profit in this first quarter which is 13.0% reduction compared to its operating profit in first quarter of 2018. Although its performance in bisphenol A (BPA) was poor due to worsened profitability, margin of drop of its operating profit was lower than other businesses due to improvement in its performance in synthetic rubber.
Petrochemical industry predicts that its performance will show improvement starting from second quarter as spread in major products have shown upward trends starting from April. Demands for petrochemical products can also be improved depending on results of trade conflict and implementation of pump-priming policy by Chinese Government. However, increased international oil price can negatively affect production cost.
"Demands in petrochemical industry that had been slumping due to foreign variables in earlier this year are starting to show signs of recovery due to pump-priming policy by Chinese Government." said Noh Woo-ho who is a researcher from Meritz Securities. "Gradual rebound is expected until end of this year as price and spread are placed at the bottom even after considering current supply and demand of petrochemical products."
Staff Reporter Jung, Hyunjung | iam@etnews.com