Asiana Airlines has been exposed of forcing travel agencies to use certain booking system.
Fair Trade Commission (FTC) announced that gave a corrective order and levied $35,000 (40 million KRW) fine on Asiana Airlines for forcing travel agencies to use certain GDS (Global Distribution System) to book airplane tickets.
GDS is a system that books and issues plane tickets for many airlines by connecting airlines and travel agencies. In South Korea, GDS from Abacus, Amadeus, and Travelport are generally used. GDS businesses receive system fees from travel agencies and they receive fees for booking and ticketing from airlines proportional to how much travel agencies use their systems.
Between June and September of 2015, Asiana Airlines warned travel agencies that it would levy penalties on them if they do not use GDS from Abacus to book tickets from Asiana Airlines.
It signed a monopolistic contract Abacus so that its plane tickets are issued only through GDS from Abacus starting from 2009 and it had received discounts on booking fees. If travel agencies tried to book tickets using GDS from other business, there were additional fees stemming from 'temporary contract'. 'Temporary contract' is when a travel agency moves booking records through GDS that was used for the first time when it books and issues a plane ticket using different GDS. In this case, an airline needs to pay fee to corresponding GDS business.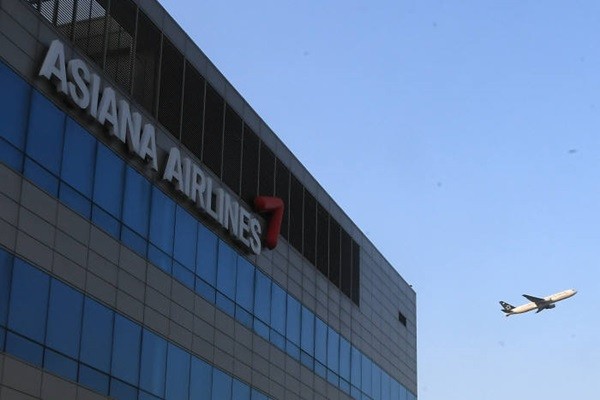 "Asiana Airlines was able to reduce various costs by having travel agencies book tickets only through Abacus." said Department Head Lee Yoo-tae of FTC's Anti-Monopoly Division. "As a result, travel agencies that were using GDS from other businesses had to give up on high incentives and convenience that they were receiving from corresponding GDS and forced to use GDS from Abacus."
When FTC started its investigation, Asiana Airlines stopped and corrected its action on the 1st of October of 2015.
FTC decided that Asiana Airlines violated Fair Trade Act and gave a restraining order to Asiana Airlines. It came up with $35,000 fine considering the fact that duration of violation is relatively short and that Asiana Airlines actually did not levy any penalty on travel agencies.
"Freedom of using any GDS was limited and travel agencies had to put up with many disadvantages." said Department Head Lee. "There were concerns that fair competitions between GDS providers would be jeopardized in long-term."
Staff Reporter Yoo, Seonil | ysi@etnews.com