Korea Advanced Nano Fab Center (KANC) is going to start '2019 Nano Convergence Technical Professional Promotion Project' in March for Seniors who are attending characterization high schools in Gyeonggi-do and contribute in resolving unemployment issue by young men and women and producing excellent technical professionals.
Its goal is to provide theories and opportunities to these students regarding nano-semiconductor, LED, and solar battery by utilizing its state-of-the-art facilities and equipment so that it can produce technical professionals who are customized for small and medium companies. It has been working on this project as a national project since 2013.
Starting with admission ceremony for trainees on the 11th of March, it is going to carry out this project for about 5 to 6 months. It selected 31 students from 9 characterization high schools in 6 cities within Gyeonggi-do. These students will receive more than 580 hours of education utilizing state-of-the-art nano-infrastructures. Education will be comprised of theory and basic practice for a month and practical exercises for 4 to 5 months.
For a month, trainees will also receive systematic education programs.
Participating students will receive opportunities for practical exercises that will cultivate their abilities to adopt to industrial scenes by utilizing nano-semiconductor processing and analytical equipment owned by KANC. 75% of entire education will focus on actual practice.
KANC is going to provide Seoul National University's Semiconductor Research Center's education, which had been for students with at least Bachelor's degree, to high school students so that they can learn about more various technologies regarding semiconductor.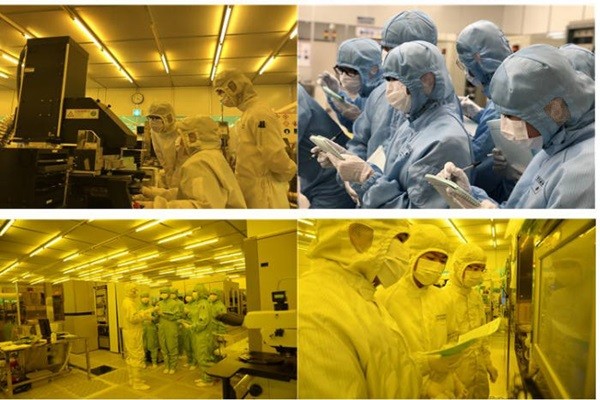 It is going to assign a mentor to 2 to 3 students. Mentors will help mentees to operate state-of-the-art nano-equipment on their own. KANC will help these students to become experts in nano-semiconductor and help them to be employed by companies related to nano-semiconductor after finishing this education.
It is expecting that more than 90% of trainees will be employed. Despite employment rate of students graduating from characterization high schools falling below 50%, 80% of students (57) who received education from KANC in 2018 have been employed. KANC is expecting that more than 90% of 57 students will be employed by next month, which is the month for their graduation.
M2M, which is a South Korean semiconductor equipment manufacturer, employed students who received education from KANC. "Because students from KANC received education regarding tasks that are actually used by our company, they were able to quickly adopt to industrial scenes and they are also performing excellent work." said CEO Hwang Kyu-ho of M2M.
"While it takes about more than a month for regular employees to finish basic training, students from KANC have basic training already that they are put into actual industrial scenes within just one week." said CEO Hwang.
KANC is expecting that its project will supply stable amount of professionals to small and medium companies and contribute to development of local industries by providing opportunities to students.
KANC, which is located in Gwanggyo Techno Valley, has 33,963m2 land and cleanrooms with various nano-fab equipment. Cleanrooms are equipped with about 200 semiconductor equipment and facilities for commercializing developed technologies.
Staff Reporter Ahn, Soomin | smahn@etnews.com