Digital finance has emerged as one of major topics for financial investment industry in 2019.
Large stock firms are starting to expand their groups. Even small and medium companies are establishing task forces through reorganizations and are attempting to connect their current work to digital finance. It is expected that financial investment industry will continue to take actions to make positive performance out of digital innovation.
According to financial investment industry, each stock firm is having digital innovation as its major task for 2019. Stock firms intend to overcome unfavorable conditions such as slowdown of global economy and trade conflict between the U.S. and China through digital innovation.
Large stock firms such as Mirae Asset Daewoo, NH Investment & Securities, Korea Investment & Securities, and KB Securities are all emphasizing innovation through 'digitalization' in 2019. Actually, these stock firms have been working on fields related to digitalization since last year through personal affairs and reorganization.
Mirae Asset Daewoo, which is the first South Korean stock firm to establish digital financial sector as a separate sector, focuses on converging company's major tasks such as digitalization and globalization, investment, and pension as its primary task for 2019.
"Based on a next-generation system that we established last year, our primary goal is to create examples of digital innovations that can be applied to current industries." said a representative for Mirae Asset Daewoo. Mirae Asset Daewoo is currently working on making its work more efficient by having its 20 or so employees learning coding programs through a partnership with Korea University.
KB Securities promoted an executive who is in charge of digitalization to an executive director position. Director Kim Jae-bong who used to oversee M-able Land Tribe, which is operating under Agile, was promoted to an executive director at the end of last year and has been charged with Digital Innovation Department at the same time.
KB Securities has enhanced customer approach by placing M-able Land Tribe, which is supporting non-face-to-face customers through online, at WM (Wealth Management) Headquarters and is placing Digital Innovation Department at Business Management Sector to enhance Digital Innovation Department's tie with IT Sector.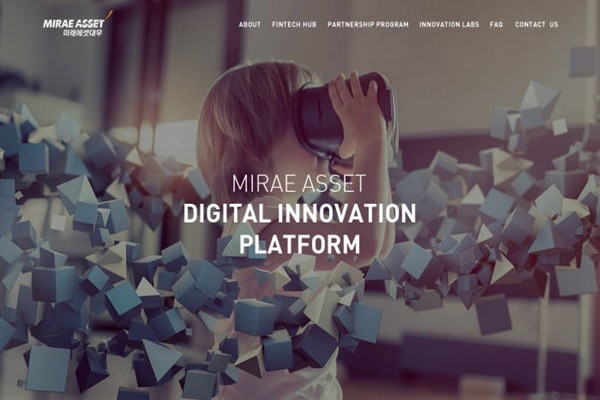 NH Investment & Securities is also focusing on digital innovation. It established a department that oversees digital strategies so that it can secure more efficient ways of carrying out work through digital strategies and innovation. It promoted An In-sung, who used to oversee marketing and business of current WM Sector, to a director to prepare for digital conversion.
Korea Investment & Securities is emphasizing importance of digital technologies. "Establishment of an innovative support system based on digital finance is one thing that we must secure in order to survive." said President Jung Il-moon who was recently appointed as the new head of Korea Investment & Securities through New Years' address.
Hana Financial Investment established Data Strategic Team. It established a comprehensive data center last November and Data Strategic Team that will oversee data strategies to secure business efficiency and to push for new strategies based on data from financial investment industry.
DB Financial Investment also established Digital Innovation Task Force. "We established Digital Innovation Task Force to really focus on digital innovation." said a representative for DB Financial Investment. "Our goal is to improve our capabilities and maximize our abilities to respond to changes."
Financial investment industry is predicting that this will be the first year for digital innovation to take place within stock industry in South Korea. "There is huge trend of digital innovation taking place within financial investment industry." said a representative for the financial investment industry. "There will be digital innovation taking place throughout large stocks and small and medium companies as there is a possibility of new businesses due to vitalization of MyData industry and other factors."
Staff Reporter Ryu, Geunil | ryuryu@etnews.com