South Korea's online shopping market is expected to be worth more than $89.3 billion (100 trillion KRW).
Center of consumption is shifting from offline to online as percentage of online shopping out of entire consumption rose up to 26%.
According to 'Online Shopping Trend' announced by Statistics Korea, turnover for online shopping in November of 2018 was $9.49 billion (10.6293 trillion KRW), which is 22.1% ($1.72 billion (1.9208 trillion KRW)) more than that of November of 2017. This is the highest value since Statistics Korea started putting out relevant statistics in 2001.
Turnovers for home appliances, electronics, and telecommunication devices increased by 27.9% due to various discount events. Turnovers for travel and transportation service (22.7%), food and beverages (32.3%), and food service (70.9%) also increased greatly.
"It seems that entire turnovers increased as South Korean online shopping malls had carried out many events to prepare for Black Friday and Single's Day." said a representative for Statistics Korea.
Total turnover for online shopping from January until November of 2018 was $90.4 billion (101.2094 trillion KRW) and it was the first time for annual turnover for online shopping surpassed $89.3 billion (100 billion KRW). Considering the turnover for December, it is possible that last year's turnover for online shopping will be slightly over $98.3 billion (110 trillion KRW). Compared to the turnover from 2017 ($81.6 billion (91.3 trillion KRW)), last year's turnover was 20% higher.
Growth of online shopping has been led by mobile shopping through Smartphones. Percentage of mobile shopping out of online shopping creased from 57.3% in 2017 to 62.1% in 2018. This indicates that more than 6 people out of 10 online shoppers use Smartphones to shop rather than PCs.
As online shopping has grown rapidly, percentage of online shopping out of entire consumption also increased as a result. Percentage of online shopping out of entire consumption in 2017 ($39.4 billion (44.1105 trillion KRW)) was about 21%. However, percentage of online shopping as of November of 2018 was 26%.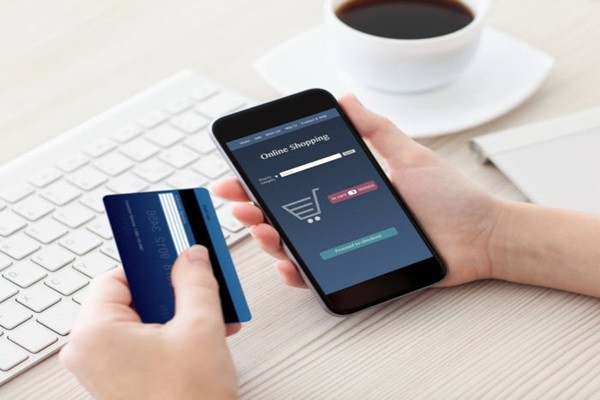 It is expected that online shopping will continue to grow in 2019 as well.
"Because online shopping applies trends quickly, it will continue to grow as long as there is development of IT." said a representative for Statistics Korea.
However, some are concerned about small businesses due to growth of online shopping as many small businesses are centered on offline shopping.
"There are changes within distribution markets due to many factors such as drastic growth of online markets." said Choi In-ho, who is a member of The Minjoo Party of Korea, while mentioning sales from online shopping in recent years. "South Korean Government must prepare solutions that can protect small businesses from such changes."
Some also think that growth of online shopping can be a threat and an opportunity for small businesses.
"Growth of online and mobile shopping can be a threat for small businesses due to competitions." said IBK Economic Research Institute on its '3 Changes Surrounding Small Businesses and Their Corresponding Cases' Report. "However, simple business opening and increase in profits from reduced costs and direct transactions will be opportunities for small businesses."
Staff Reporter Yoo, Seonil | ysi@etnews.com