GBC Korea (CEO Terrance Park) announced that it applied for patents related to 'M&A platform based on blockchain technology' in South Korea and foreign countries.
Name of its invention is 'blockchain-based M&A service system and its operating method'. GBC Korea applied for patents through Bae, Kim & Lee LLC.
GBC Korea announced that it has secured fundamental technology for 'M&A platform' that can implement traditional M&A process through blockchain technology. Along with TechCoins located in Silicon Valley, they have started establishing relevant systems including user device.
GBC Korea's M&A platform introduces blockchain technology to M&A transactions that were difficult to be accessed by regular people so that anyone in the world can participate in a M&A transaction at low cost. Companies that are subjects of M&A will be digitalized and they will be available for M&A transactions within GBC Korea's platform through Smart Contract.
M&A platform will be based on participants such as investors and sellers rather than agencies such as investment banks.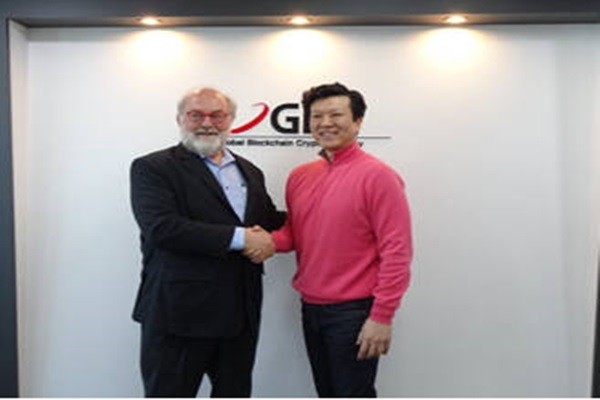 Rather than how agencies monopolize information and connect appropriate investors and sellers, M&A platform allows investors to select companies with high potential on their own and it shares every information in real-time.
M&A transactions will take place rapidly and transparently according to standardized procedures from start to finish without any complicated adjustment process by agencies.
Cost of M&A transactions is minimized as well. 20 to 30% of transaction costs that go to agencies will become profits for investors. Also, investors can sell their cryptocurrencies whenever they want after participating in M&A transactions and collect funds. They can easily switch to different M&A projects.
One can participate in GBC Korea's M&A platform through a cryptocurrency called UCX. 1 billion UCX Tokens were issued through Hyper Swap, which is established in Dubai.
UCX is valued for the next 7 years by a global accounting corporate called Grant Thornton and Yonsei University's Industry-Academic Cooperation Foundation based on value and growth of M&A platform.
"Despite M&A being a transaction that can create huge amount of profits, it was very difficult for regular people to have an access to it." said CEO Terrance Pak of GBC Korea. "Our M&A platform allows anyone to participate in a M&A transaction and help people make profits through transparent information."
Staff Reporter Gil, Jaeshik | osolgil@etnews.com